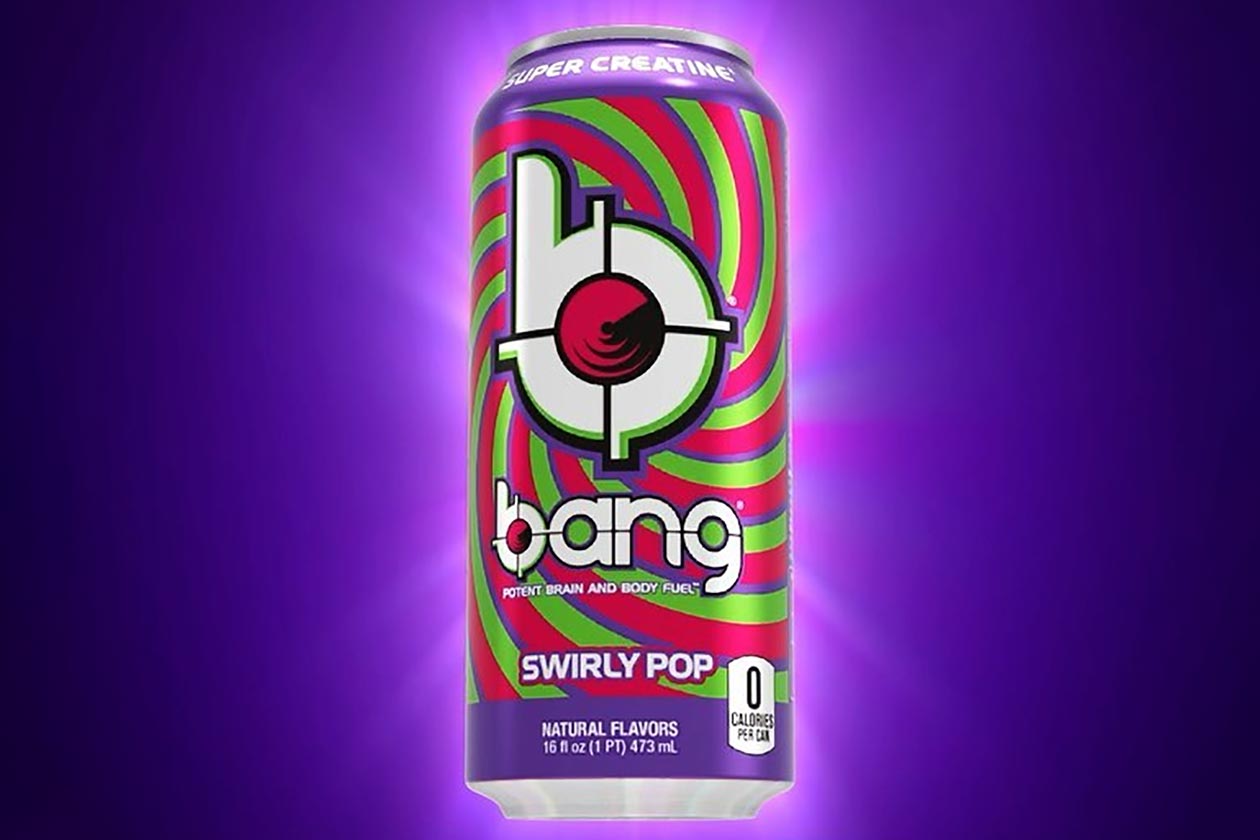 Just as the beverage brand promised last week, its fresh new flavor of Bang Energy has arrived today, which has been put together in partnership with the convenience store giant 7-Eleven. The brand teased the flavor with a completely different can design that's nothing like any other flavor of Bang Energy, featuring a swirl of pink, purple, and lime green.
The new flavor from the hugely popular Bang Energy drink and 7-Eleven is Swirly Pop, packed with all of the product's usual ingredients, including Super Creatine, EAAs, a strong 300mg of caffeine, and zero calories. The Swirly Pop Bang Energy is, as mentioned, a collaboration with 7-Eleven, and not too surprisingly, that's the only place you will be able to find it.
According to the beverage brand, the Swirly Pop Bang Energy drink is available now at 7-Eleven locations, and as you can see in the image above, it'll certainly stand out when you're in the energy drink section.