Jun 23rd, 2021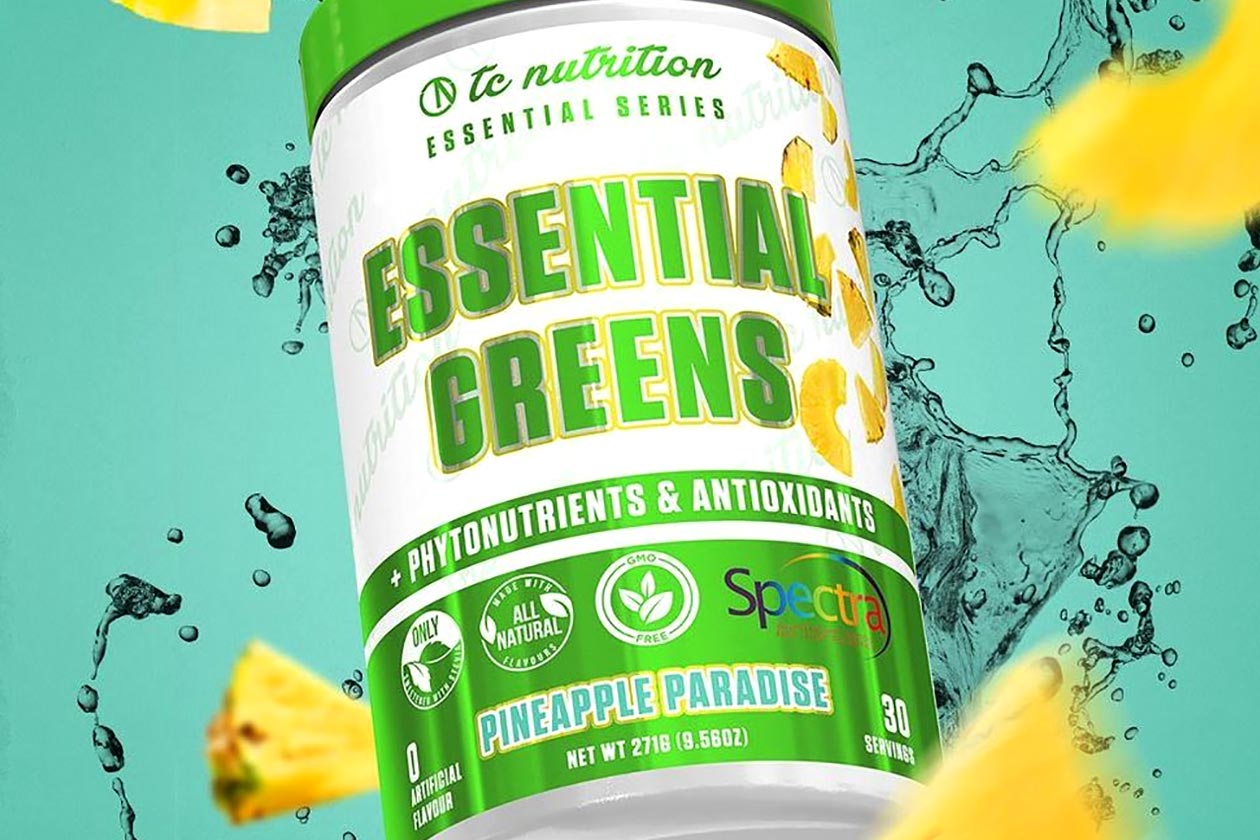 Popular Canadian brand TC Nutrition is joining the list of companies that have put together a superfood supplement, a category that's ballooned over the past year alongside immune products. TC Nutrition has apparently been working on the supplement, officially named "Essential Greens", over the past 12 months, so we have to imagine it's going to be quite competitive in formula and flavor.
We haven't seen the complete list of ingredients behind TC Nutrition's Essential Greens; however, it has shared a list of features in the brand's superfood debut to get some excitement going. The product is, of course, going to come with a variety of superfood ingredients, matcha green tea, and the premium Spectra fruits and greens blend, all in support of general health, wellness, and wellbeing.
TC Nutrition is planning to launch Essential Greens with more than one flavor to choose from, although for now, it has only named one in a refreshing and tropical Pineapple Paradise. Taste is one of the most difficult things to get right in superfood supplements, with so many we've tried missing the mark, but according to the brand, that will not be the case when this becomes available.