Applied puts 20g of protein into its upcoming calorie-dense Critical Cookie
Jul 16th, 2021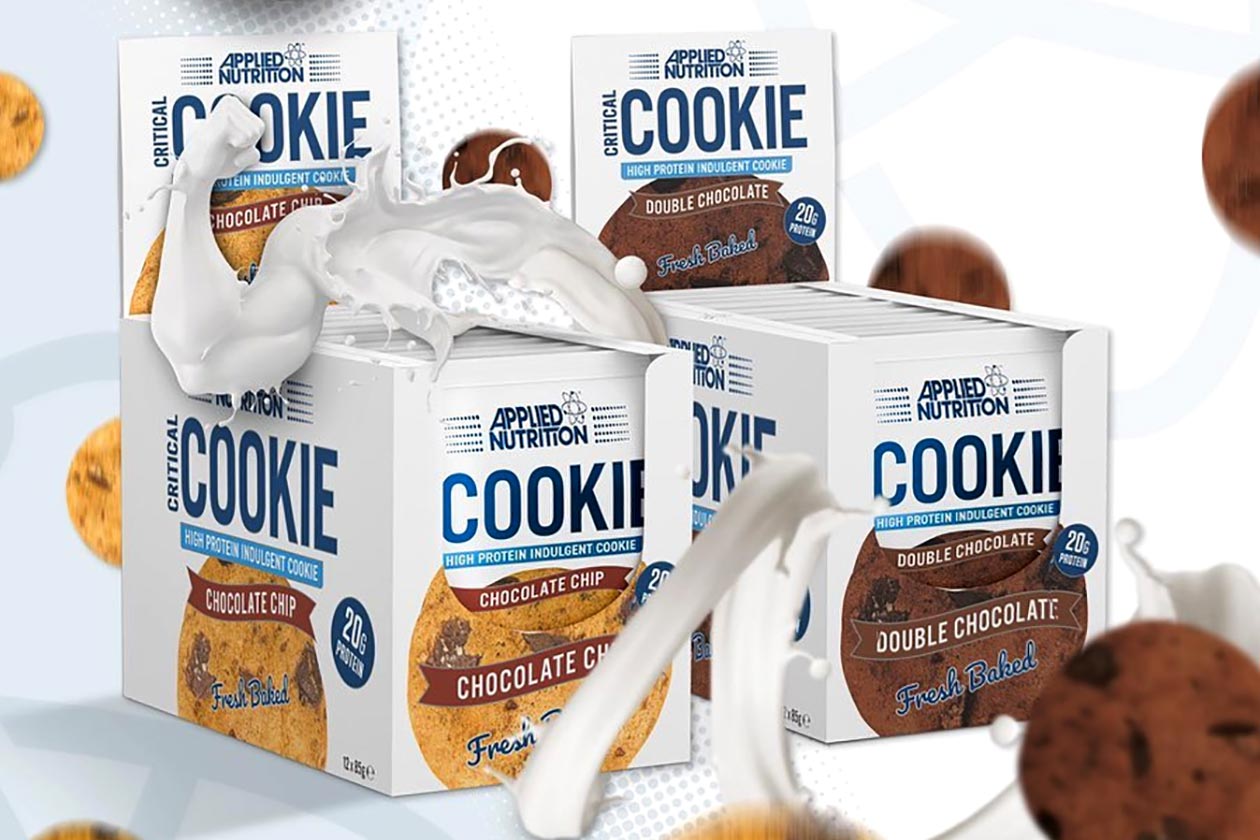 Yesterday we posted our latest podcast interview with the man behind Applied Nutrition, Thomas Ryder, where he talked all about the brand, where it came from, and what's coming. Thomas rattled off several supplements and products that are in development, including a huge 18 different flavors for the low-calorie sauce from its functional brand Fit Cuisine.
There was another entirely new item Thomas said is coming soon from Applied Nutrition, and to close out this week, we now have a picture of it, introducing the Critical Cookie. The product is indeed a protein-packed cookie, with 20g of protein in both of its Chocolate Chip and Double Chocolate flavors, although its other macros are up there with around 350 to 400 calories.
Applied Nutrition's upcoming Critical Cookie promises a great flavor experience, and with that many calories, we believe that, and the brand does still have leaner options. For those that like the 20g of on-the-go protein but not the other macros, Applied has its flagship Protein Bar that has the same 20g of protein and much lower everywhere else at 214 calories.