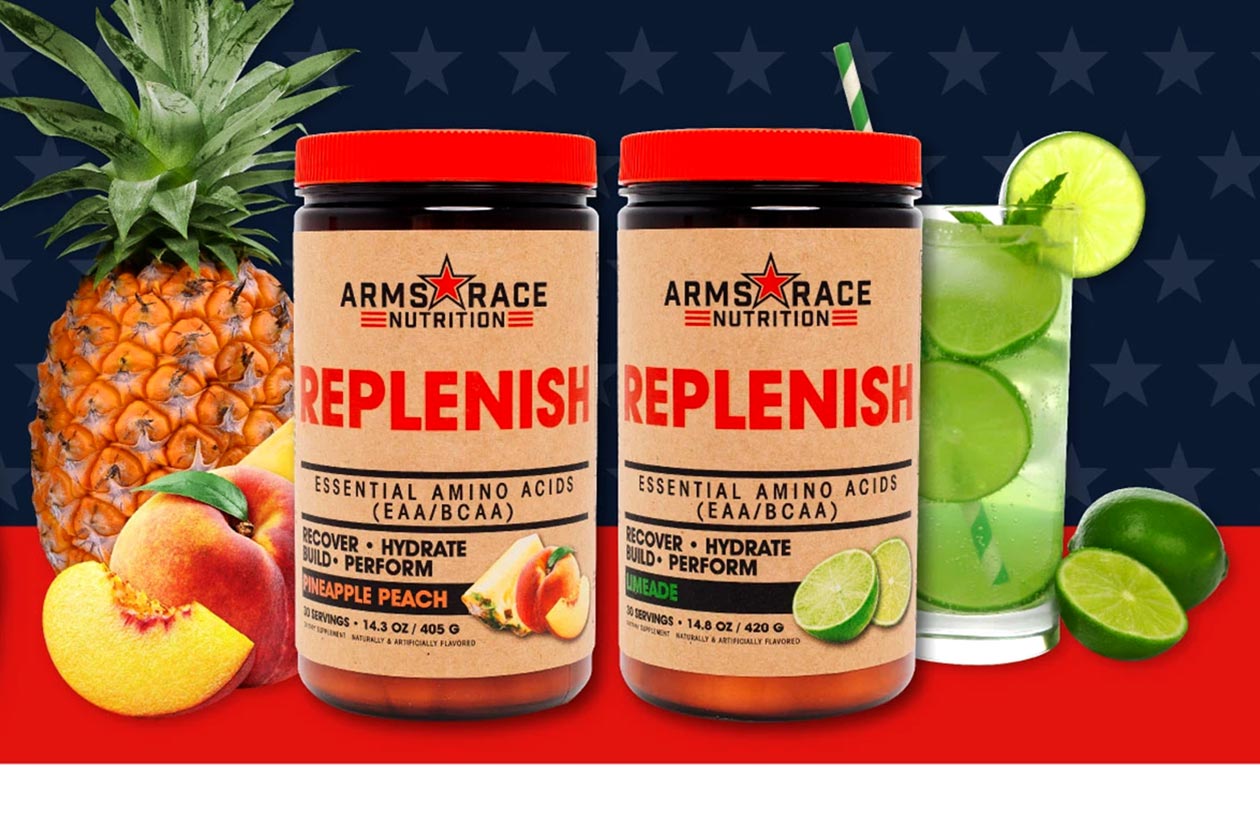 On the last two occasions, Julian Smith and Doug Miller's reputable brand Arms Race Nutrition added to the menu of its amino supplement Replenish; it was with flavors from other products in the line. There was Venice Beach, originally introduced for the brand's pre-workouts Harness and Daily Pump, and the more recent Big Sky, which debuted in the Harness, Daily Pump, Vigor, and Replenish.
Arms Race Nutrition has just dropped another two tastes for Replenish, although this time, only one is available for another supplement, and even that is just the one product, not a series like Venice Beach and Big Sky. The tasty new additions to Replenish and its hefty 10g of EAAs per serving are Limeade, also on the menu of the stimulant pre-workout Harness, and Pineapple Peach.
Arms Race Nutrition isn't running any supplement sale for the 4th Of July, leaving the new Limeade and Pineapple Peach at the regular Replenish price of $39.99 for a tub of 30 servings. However, the brand has put together two limited edition tees for the 4th, both at $19.99 each, although if you grab them together, Arms Race discounts them to $17.50 a piece.