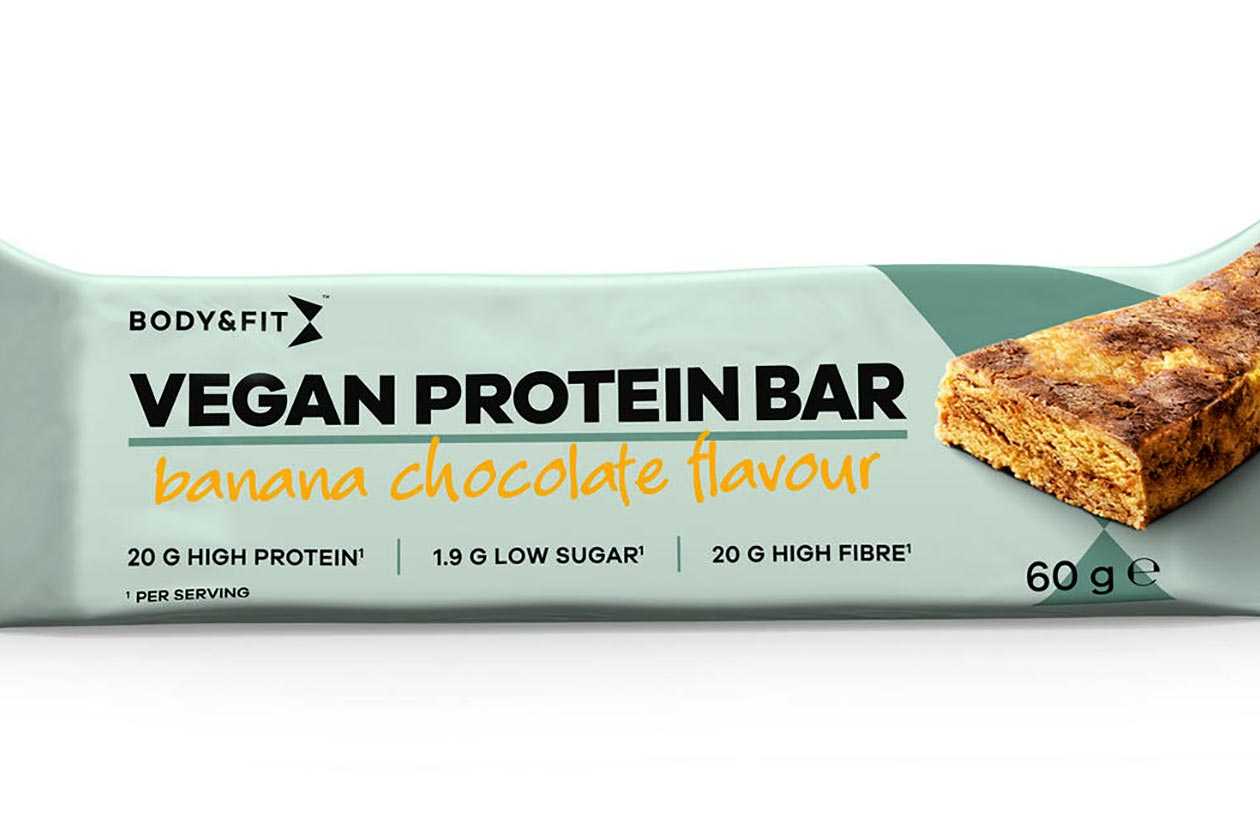 A couple of days ago, we posted about Body & Fit's spin-off of its popular plant-based protein powder, Vegan Perfection, with an edible version simply named Vegan Perfection Bar. The product packs 16g of protein per bar and is not to be confused with the plant-based snack the European brand and retailer already had on the market named Vegan Protein Bar.
Body & Fit's Vegan Protein Bar has a very different build to the recently released Vegan Perfection Bar, featuring a fudge-like shape and texture compared to the candy bar-style Vegan Perfection Bar, plus 25% more protein. The one downside to Vegan Protein Bar was it only had one flavor to choose from in Cookie Dough, although that has all changed this week.
Body & Fit's Vegan Protein Bar is now available in two new tastes, tripling the size of its menu with Banana Chocolate and Salted Caramel. They both have the product's higher protein count of 20g and are in stock in the brand's online store at €17.99 (21.18 USD) for a box of 12.