Jul 22nd, 2021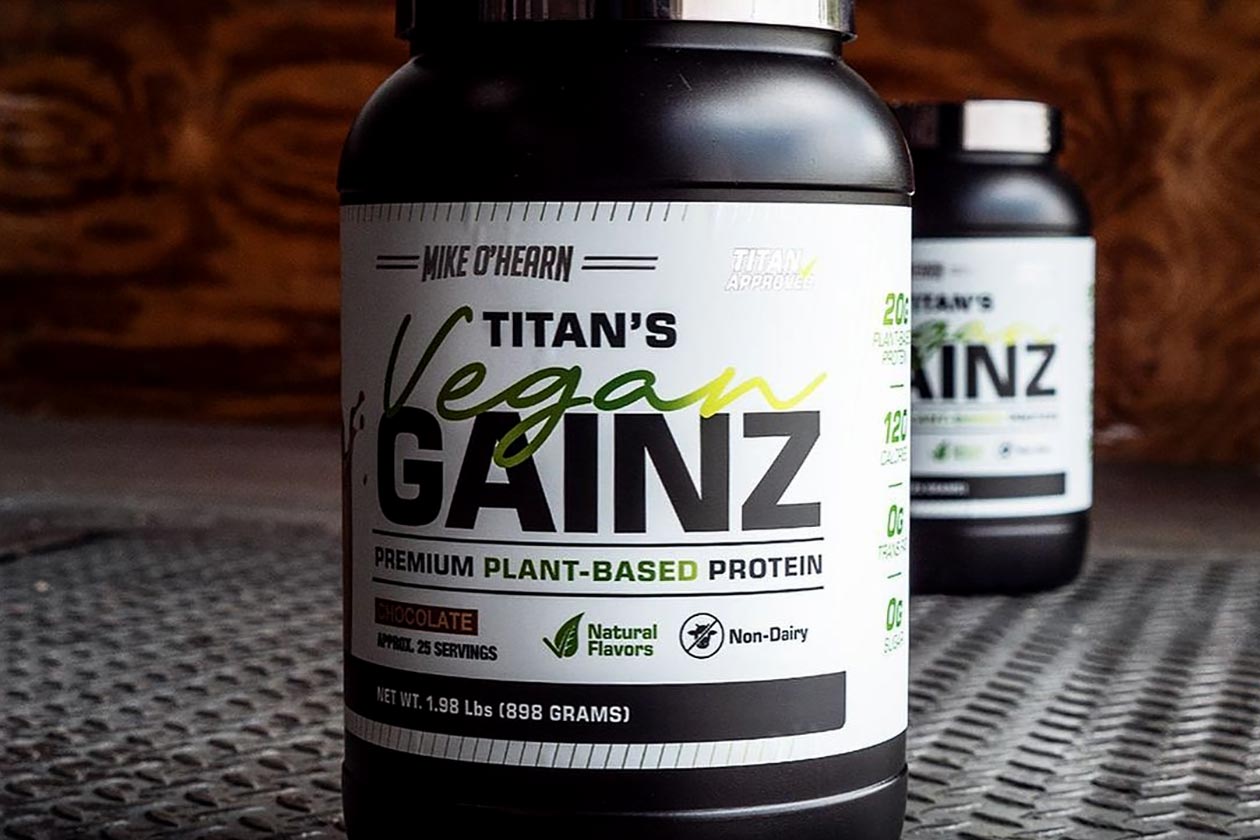 The Titan Series is a collection of supplements from BPI Sports, put together in partnership with its premier athlete and well-known fitness influencer, Mike O'Hearn. The brand has expanded the series beyond the four products it started with and is adding to it once again this week in the second Titan Series protein powder, separate from ISO'Hearn Protein.
BPI Sports and Mike O'Hearn's newest Titan Series effort is Titan's Vegan Gainz, which, as you could probably guess, is a relatively straightforward, plant-based protein powder. The supplement packs 20g of protein per serving from pea isolate and brown rice protein, alongside 7g of carbohydrates with a gram of fiber, no sugar, 2g of fat, and 120 calories.
The Titan Series plant-based protein powder comes in two traditional flavors, Chocolate and Vanilla, and squeezes 25 servings into a 1.8lb tub. You won't find the product in BPI Sports' online store, but you will on its separate Titan Series website at titanseries.com at $42.99 each.