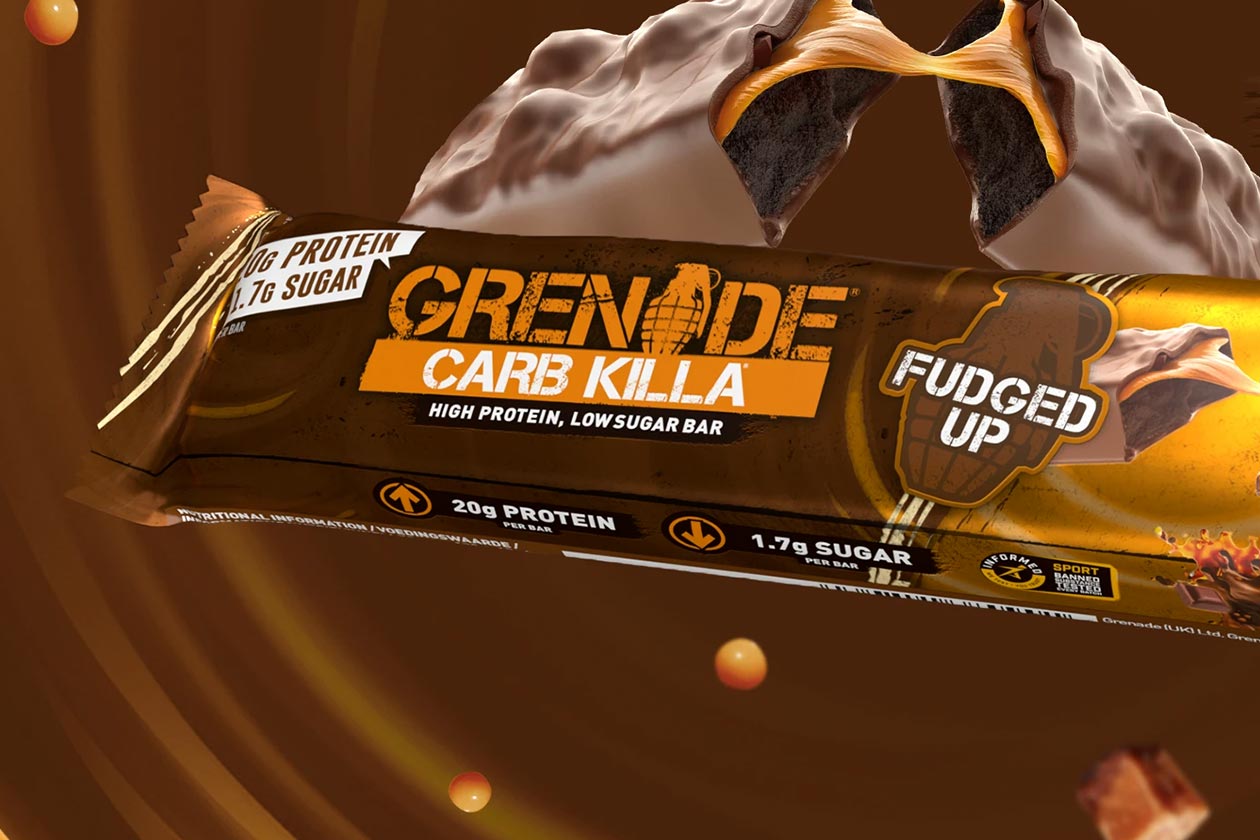 The Carb Killa Protein Bar from the UK brand Grenade has a new flavor on its menu this week. While the product already had a good selection of chocolate-based tastes, its latest sounds like the richest and most decadent of them all. The Carb Killa has been on our list of top five protein bars for years due to its incredible candy bar-like taste, variety of flavors, and reliable macros.
Grenade's newest Carb Killa Protein Bar creation is Fudged Up, an all-out chocolate fudge flavor featuring a doughy fudge center, topped with caramel and dark chocolate chips, all wrapped in realistic milk chocolate. As mentioned, the product sounds like the most chocolatey flavor Grenade has put together, going beyond Fudge Brownie and the original Carb Killa flavor, Caramel Chaos.
The Fudged Up Carb Killa Protein Bar is available through Grenade's UK and Europe online stores with single bars at £2.59 (3.59 USD) and a whole box of 12 protein bars at £30.99 (42.99 USD). The brand does have a deal on at the moment as well, where if you grab two boxes, the price comes way down to £40 or £20 (27.75 USD) a box, which is a no-brainer next to £30.99 for just one box.
The nutrition profile of Grenade's Fudged Up Carb Killa Protein Bar is in the same realm as the snack's other options with 20g of protein, 18g of carbohydrates, a low 1.7g of sugar, 10g of fat, and a calorie count of 232.