InnoSupps expands its plant-based protein powder with another creative taste
Jul 22nd, 2021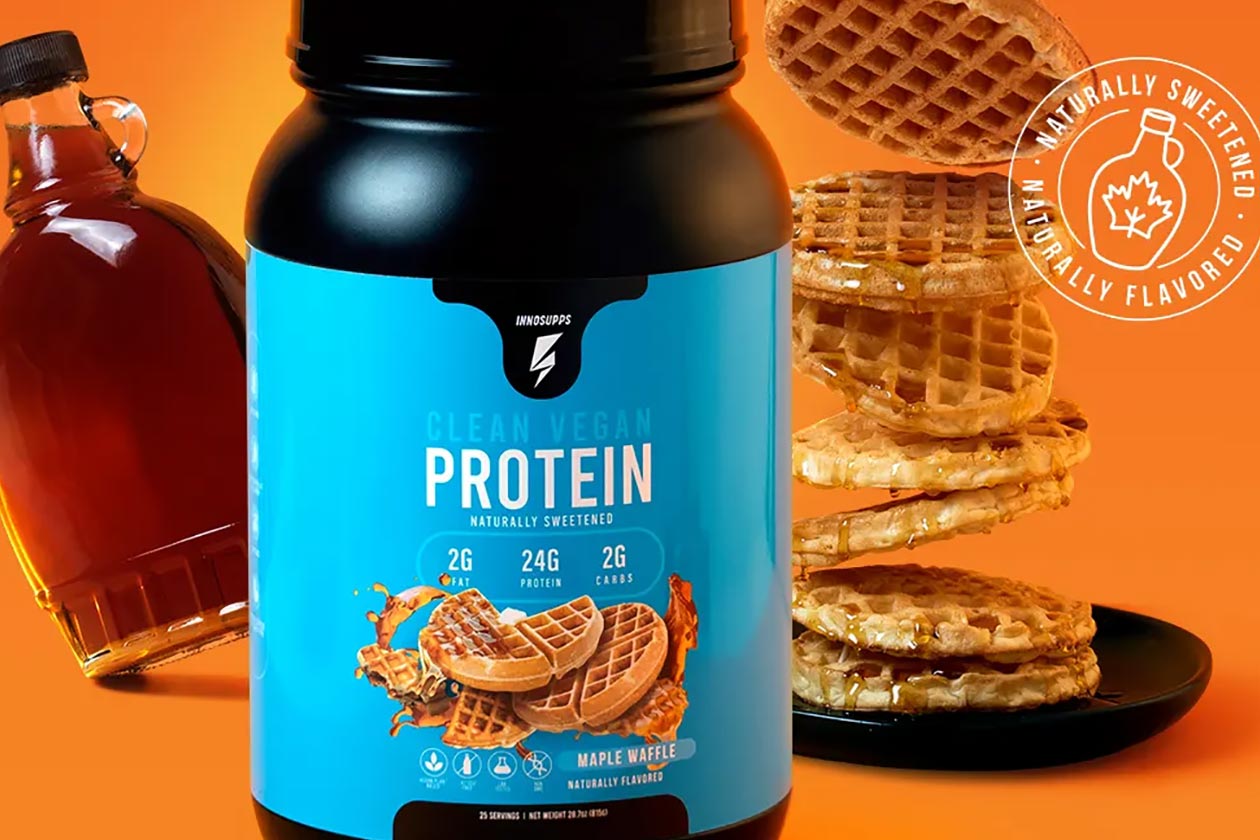 InnoSupps has expanded the menu of one of its protein powders, although unlike the last protein flavor expansion we saw from the brand, this time it's for the brand's plant-based competitor. InnoSupps has taken the menu total of its vegan-friendly protein powder, Clean Vegan Protein, to a total of five with yet another rather unique and creative option.
Fans of the brand will already know, it already has an interesting selection of flavors available for Clean Vegan Protein, including the likes of Fruity Cereal and Cinnamon French Toast. Now also on that list for InnoSupps' plant-based protein powder is Maple Waffle, packing around the supplement's usual 24g of protein a serve from yellow pea protein and 130 calories.
For those unfamiliar with Clean Vegan Protein, InnoSupps throws a bunch of extra features in the product on top of the protein, with added fruits, greens, enzymes, and minerals. You can grab the all-new Maple Waffle Clean Vegan Protein directly from the brand's official online store, where you're looking at a price of $49.99 for a full-size tub of 25 servings.