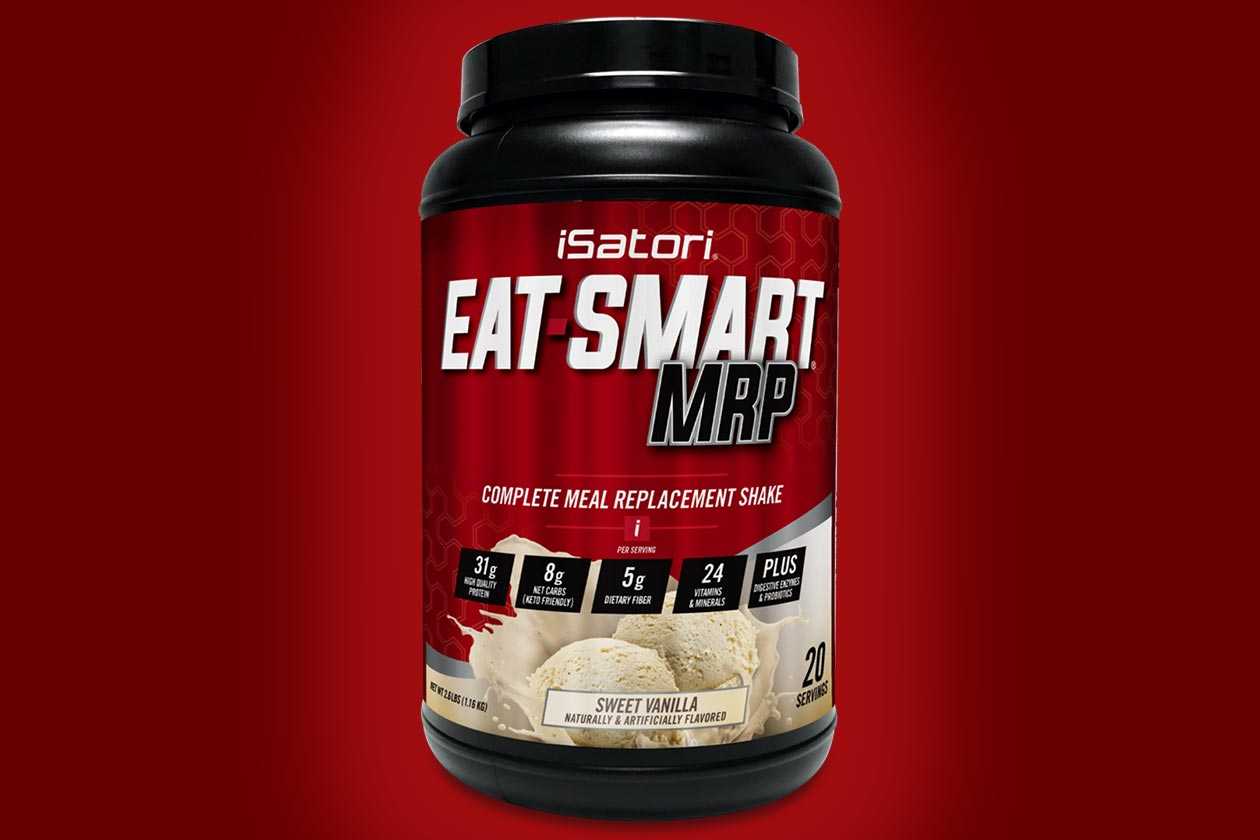 Legacy brand iSatori has released an all-new meal replacement supplement using its long-running product name Eat Smart, introducing Eat Smart MRP. While the supplement is named and promotes itself as a meal replacement, its nutrition profile is undoubtedly on the leaner side, with the protein amount being almost three times that of the carbohydrates.
iSatori's Eat Smart MRP packs 31g of protein per serving from a multi-source, time-release blend of whey concentrate and isolate, hydrolyzed whey, micellar casein, and egg albumin. The carbohydrates sit at 13g, which, as mentioned, is way below the protein, with 4g of that 13g being sugar and 5g fiber, 7g of fat, and a total of 230 calories.
Alongside the nutrition side of Eat Smart MRP, iSatori has also thrown in a few bonus ingredients to make it a more comprehensive and all-in-one style meal replacement product. The supplement has an added probiotic blend to support gut health, enzymes to improve digestion, a group of greens ingredients, and 24 different vitamins and minerals.
iSatori has made its Eat Smart MRP available first through its online store, where it'll cost you $39.99 for a tub of 20 full servings, and it currently comes with free shipping. When looking at flavors, fans of the brand have just the one option to choose from at the moment in a simple Sweet Vanilla.