Jul 20th, 2021
Years ago, MAN Sports came out with a stimulant pre-workout called Blockbuster, which was available alongside its more known competitor in the category, Game Day. The key difference between Blockbuster and Game Day was that Blockbuster is also a stimulant pre-workout but for beginners or those looking for something simple and straightforward.
MAN Sports has now released a supplement along the same lines as the since discontinued Blockbuster with a new version of Game Day called Game Day Sport. This product, once again, is designed for those just getting into pre-workouts or anyone after a simpler experience compared to Game Day Fully Loaded and the premium Game Day Nootropic.
The ingredients and dosages MAN Sports has put into Game Day Sport reflect that more straightforward angle with a light set of eight different ingredients. For pumps, you get 3g of pure citrulline, then to support performance, a gram each of creatine HCl and taurine, and 1.6g of beta-alanine. The other half of the formula consists of NeuroFactor and choline for mental focus, and 180mg of natural caffeine to increase energy.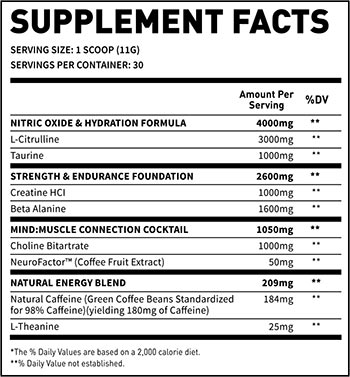 With the caffeine at 180mg per serving, MAN Sports has left room in Game Day Sport to scale up to two servings for a workout. That'll make the supplement a lot more advanced, although, of course, it will half the servings you get per tub to 15. If you want something stronger after that, as mentioned, there is Game Day Fully Loaded and Game Day Nootropic.
MAN Sports has introduced Game Day Sport through its online store, and as per usual, the launch has arrived with a handful of limited-time deals. You can grab Game Day Sport at $34.99 for one tub, plus you get a free steel shaker; two tubs at $32.49 each, and the shaker; or finally, a large four tubs for $26.24 a piece plus the steel shaker and free shipping.