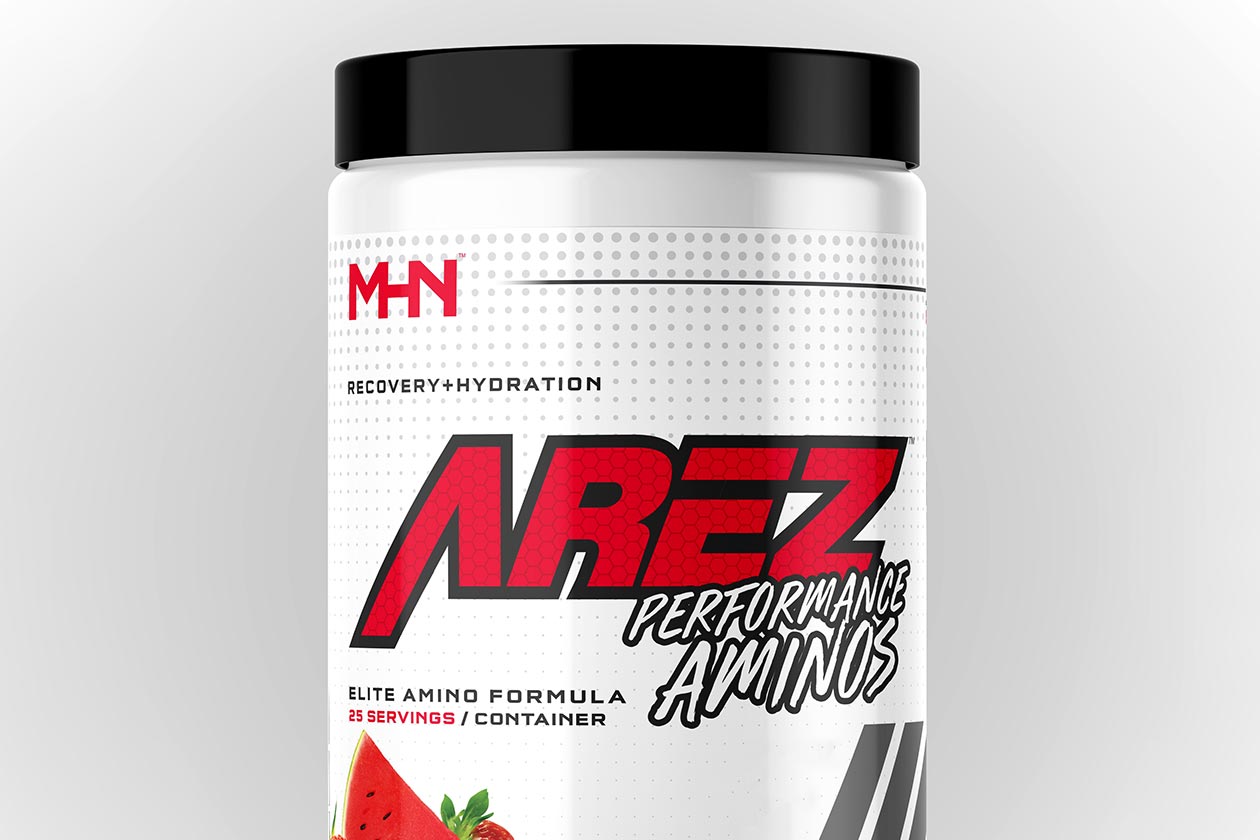 Modern Hardcore Nutrition became known very quickly after its debut due to the launch of its version of the popular and reputable pre-workout Arez. This year the brand furthered its Arez family and brought back a past spin-off of the pre-workout in Arez Titanium, and now Modern Hardcore is getting ready to release another Arez product, although this one is entirely new.
Arez Performance Aminos is the upcoming supplement from Modern Hardcore Nutrition, and while it does have "Arez" in the name, it is not a pre-workout. Arez Performance Aminos is indeed an amino-based product to support muscle recovery and hydration thanks to its combination of electrolytes, betaine, pink Himalayan salt, and a combined 9g of all nine EAAs.
Modern Hardcore Nutrition's Arez Performance Aminos is a supplement designed for use in and around your workout to really take advantage of its recovery and hydration benefits. The product is due to launch in the third quarter of the year in early September, and it'll have two flavors to choose from when it eventually arrives in Summer Twist and Mangoberry Cooler.