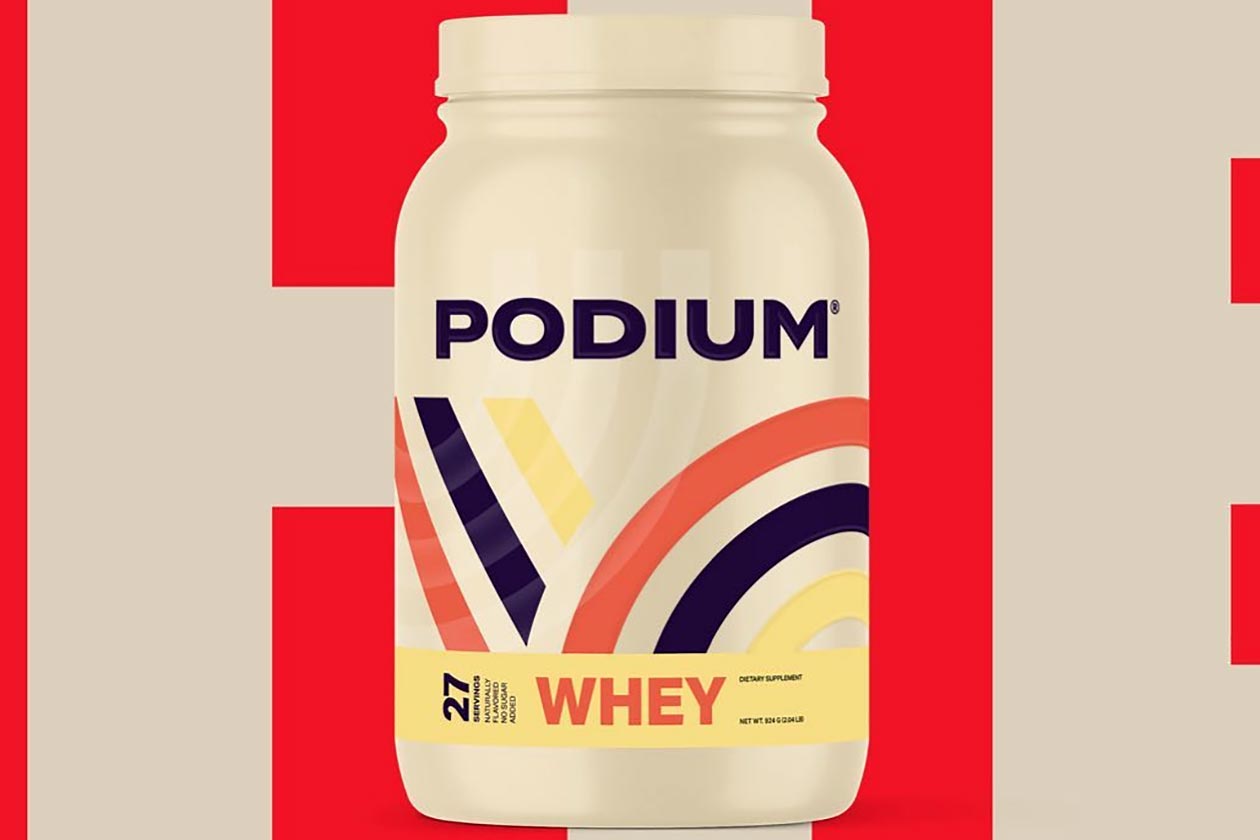 Last week we got the first look at anything from Mat Fraser's upcoming brand Podium, with its stimulant-powered pre-workout Fuse, and it is a packed out product. While the regular serving of the supplement isn't too bad, the maximum two-scoop is loaded, including highlights such as 400mg of caffeine, a hefty 8g of pure citrulline, and 6.4g of beta-alanine.
This week we have details on the second of three products Podium is planning to launch in the coming weeks. The supplement we have a closer look at this time around is the whey-based protein powder "Whey". Unfortunately, we don't have any specific numbers or doses for this one, only that it'll be high in protein, all of which is coming from quality whey sources.
Podium's Whey protein powder will be completely transparent, so it'll tell you the exact amount of protein you get from its sources, and it'll have a blend of enzymes to support and improve digestion. Like the brand's Fuse pre-workout, Whey is going to have a strong selection of flavors, none of which it's named so far but will be revealing over the next week or so.