Jul 4th, 2021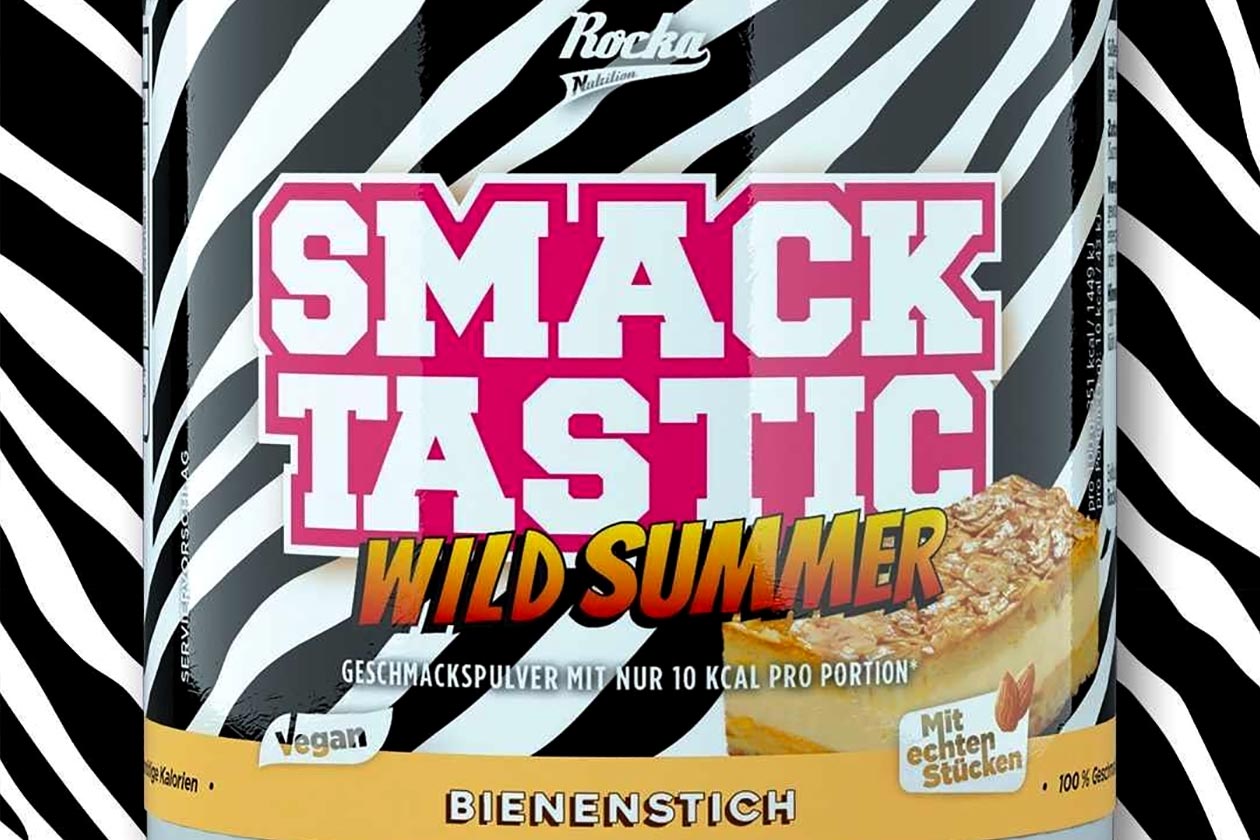 As promised, today, Rocka Nutrition has released its entire Wild Summer Series, which is a massive line of eight different limited-edition flavors, two each for a different supplement. Earlier in the week, we confirmed half of those products with Grape and Sex On The Beach for the brand's Pink Essentials, and Frappuccino and Buttermilk Lemon for No Whey.
Rocka Nutrition's other four flavors have, of course, been revealed with the Wild Summer Series release, and they include a Crazy Kaktus and Exotic Orange for the creatine-based muscle builder Strong. The other two flavors are for the brand's Smacktastic flavoring powder with another Buttermilk Lemon and Bienenstich, a traditional German cake filled with sweet custard or buttercream and topped with caramelized almonds.
All eight flavors in Rocka Nutrition's Wild Summer Series can now be purchased through its online store, but as mentioned, they're all limited-time launches, so they're not around for good. The products are priced the same as other flavors for each respective supplement, at €29.99 (35.58 USD), except Smacktastic, which is €15.99 (18.97 USD) a tub.