Jul 21st, 2021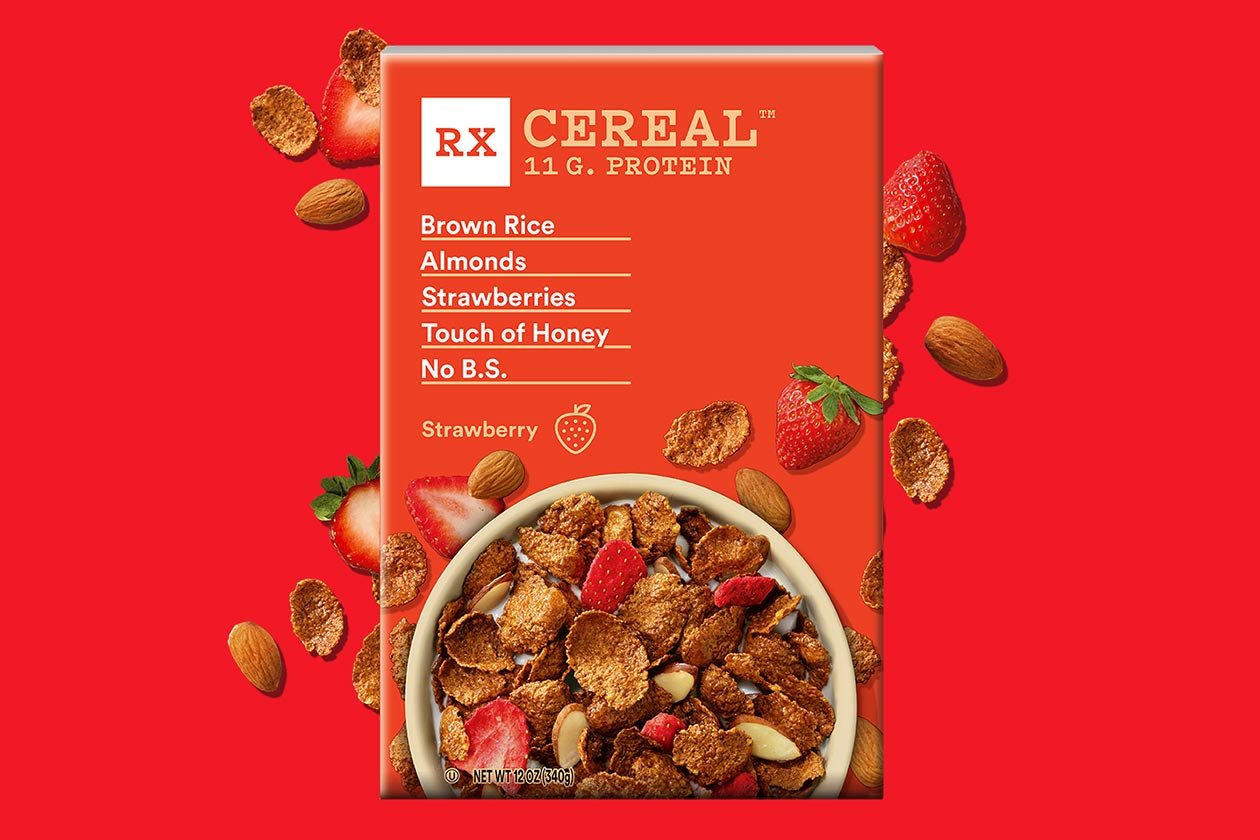 It was only yesterday we posted about the real food, no BS brand RXBar's all-new product in RX Cereal, made with brown rice, almonds, coconut sugar, pea protein, and honey. The product launched and is still available in two flavors with Chocolate Almond and Vanilla Pumpkin, and both having their own flavor-specific ingredients such as chocolate and pumpkin seeds.
It turns out, RXBar actually has a third flavor of RX Cereal that's been pictured and previewed, but unlike Chocolate Almond and Vanilla Pumpkin, it is not available for purchase yet. The other flavor actually sounds more to our liking with a sweet fruity option called Strawberry, which does, of course, have real dried strawberries with 11g of protein and 250 calories a serve.
We're not exactly sure when RX Bar plans on rolling out its sweeter-sounding Strawberry RX Cereal, although as you can see in the image above, it is real and presumably dropping sometime soon.