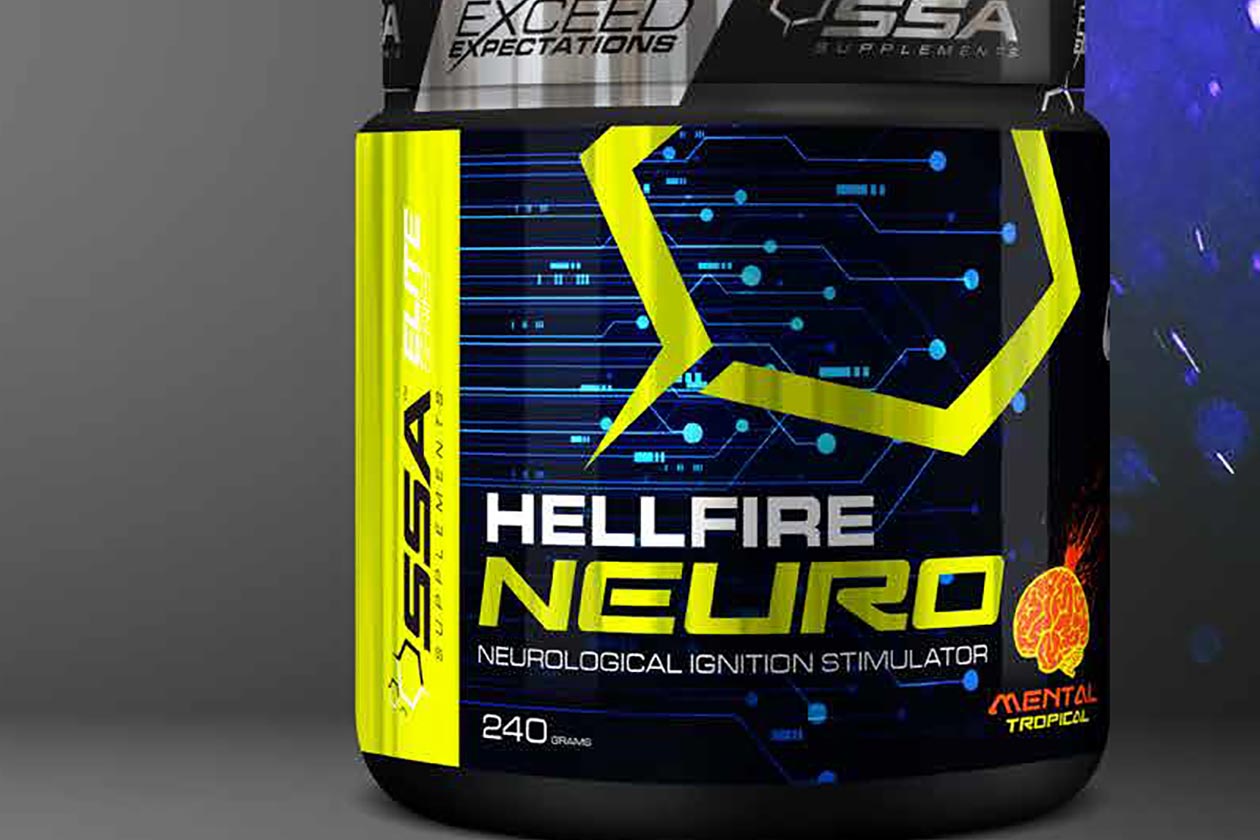 Yesterday we posted about SSA Nutrition's recent pre-workout spin-off, Hellfire Black, designed as a more intense and extreme version of its flagship pre-workout Hellfire. As mentioned in that post, the South African supplement company has put together two spin-offs of Hellfire, with the other one being covered in this post, introducing Hellfire Neuro.
As you could guess by the name of SSA Nutrition's other Hellfire product, Hellfire Neuro is a more focus-enhancing pre-workout, at least compared to the original. Similar to Hellfire Black, Neuro has many of the same ingredients as Hellfire, but with changes in dosages and a few new compounds in the mix to differentiate and make it feel like an alternative experience.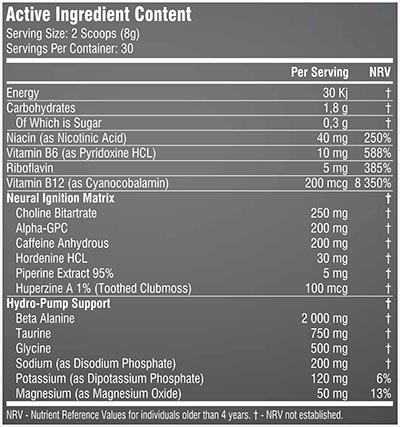 You can see the full facts panel for SSA Nutrition's Hellfire Neuro in the image above, with less beta-alanine than Hellfire at 2g per serving, half a gram of glycine, 750mg of taurine, and a few electrolytes. For the energy and focus side, you get 200mg each of caffeine and alpha-GPC, 250mg of choline bitartrate, hordenine, and 100mcg of huperzine a.
Nothing in Hellfire Neuro is dosed supremely high or over-the-top, but again, compared to the regular Hellfire, Neuro has enough in there to offer that more focus first pre-workout experience. The focus and cognition-driven supplement is out and available now in South Africa in two flavors, Berry Lime and Mental Tropical flavors, with a full 30 servings per tub.