Strawberry Pie and Blueberry Cobbler flavors come to the 1 Up Bar
Jul 5th, 2021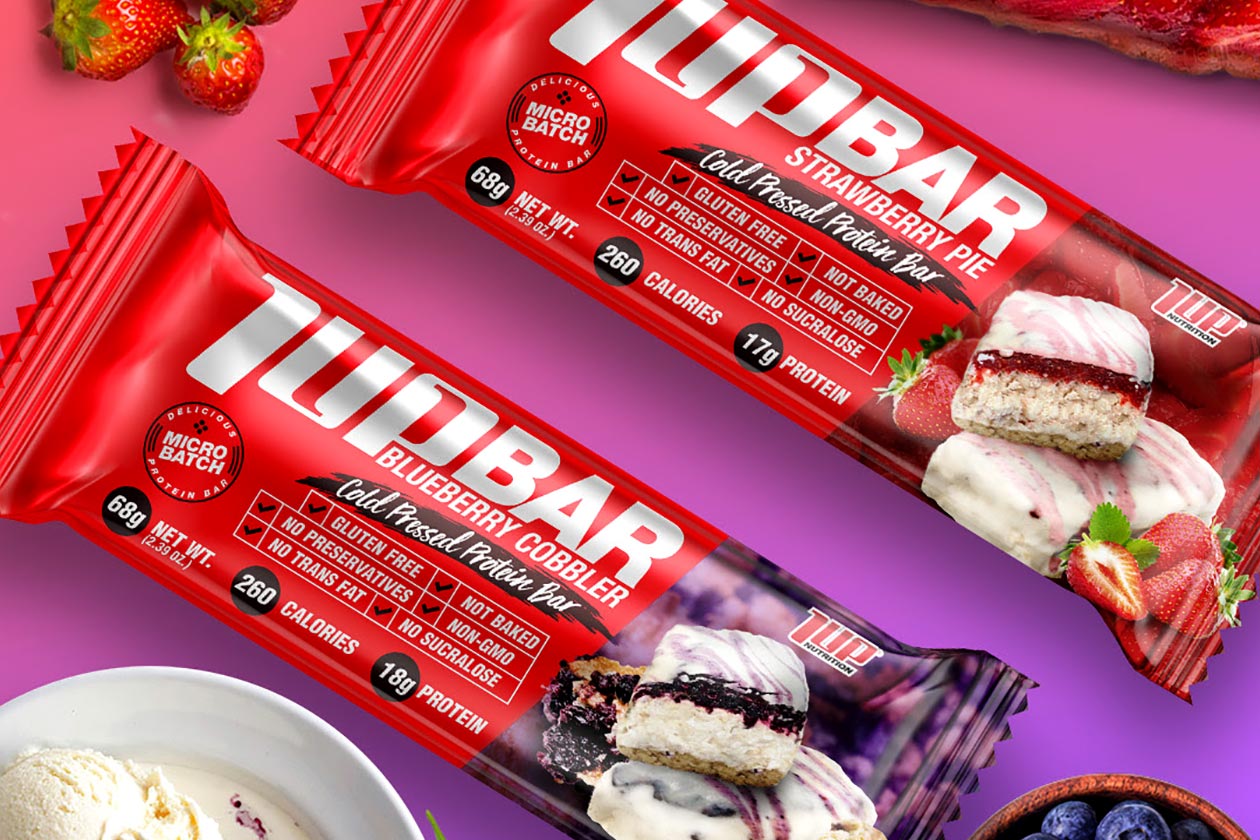 If you're a regular reader of Stack3d, you'll know one of the things 1 Up Nutrition can be most relied on for is flavor extensions, and that is precisely what we've seen from the popular brand in 2021. As we roll into July, 1 Up is continuing that consistent menu expansion, with its latest releases being two new tastes for its on-the-go protein snack, the 1 Up Bar.
Extending its menu to a total of nine flavors and joining the likes of Salted Caramel, S'mores, and Peanut Butter and Jelly, are the all-new 1 Up Bar options, Strawberry Pie and Blueberry Cobbler. They feature a typical nutrition profile for the product with 17 to 18g of protein, a reasonably high 260 calories, and no gluten, sucralose, trans fats, GMOs, or preservatives.
For the next day, 1 Up Nutrition is running a sale on its website where you can score 20% off everything it has available, including the new Strawberry Pie and Blueberry Cobbler 1 Up Bars. That discount drops them down from their usual price of $44.99 for a box of 12 to $35.99.