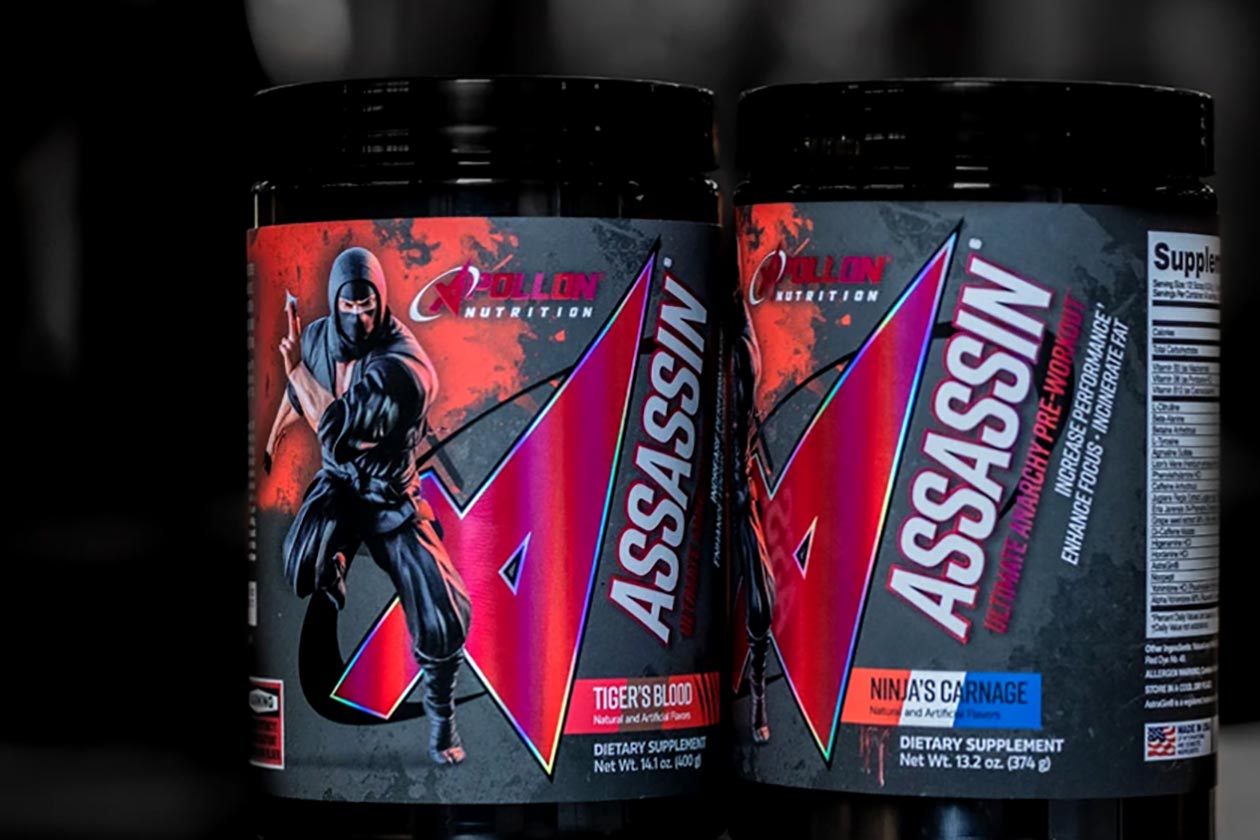 Hardcore supplement company Apollon Nutrition has officially released the most balanced and overall more effective version of its high-powered stimulant pre-workout Assassin. We posted the packed out formula behind the product last week and confirmed it would be available on Sunday the 4th Of July at Apollon Gym, then everywhere else to start the week.
That week is now here, and fans of Apollon Nutrition and intense, high-stimulant pre-workouts can head to apollonnutrition.com and purchase the highly anticipated Assassin V7. Our post revealing the complete list of ingredients and dosages behind the supplement got an incredible amount of attention, so we feel it's only right we let everyone know they can go and grab it.
Word is Apollon Nutrition sold out of the hundreds of units it allocated to Apollon Gym at its weekend launch, so we suggest getting over to its website and grabbing a tub or two if you're interested. Despite all of the added ingredients and increased dosages that are in the seventh Assassin, it still costs the same as its predecessor at $64.95 or a tub of 20 full servings.