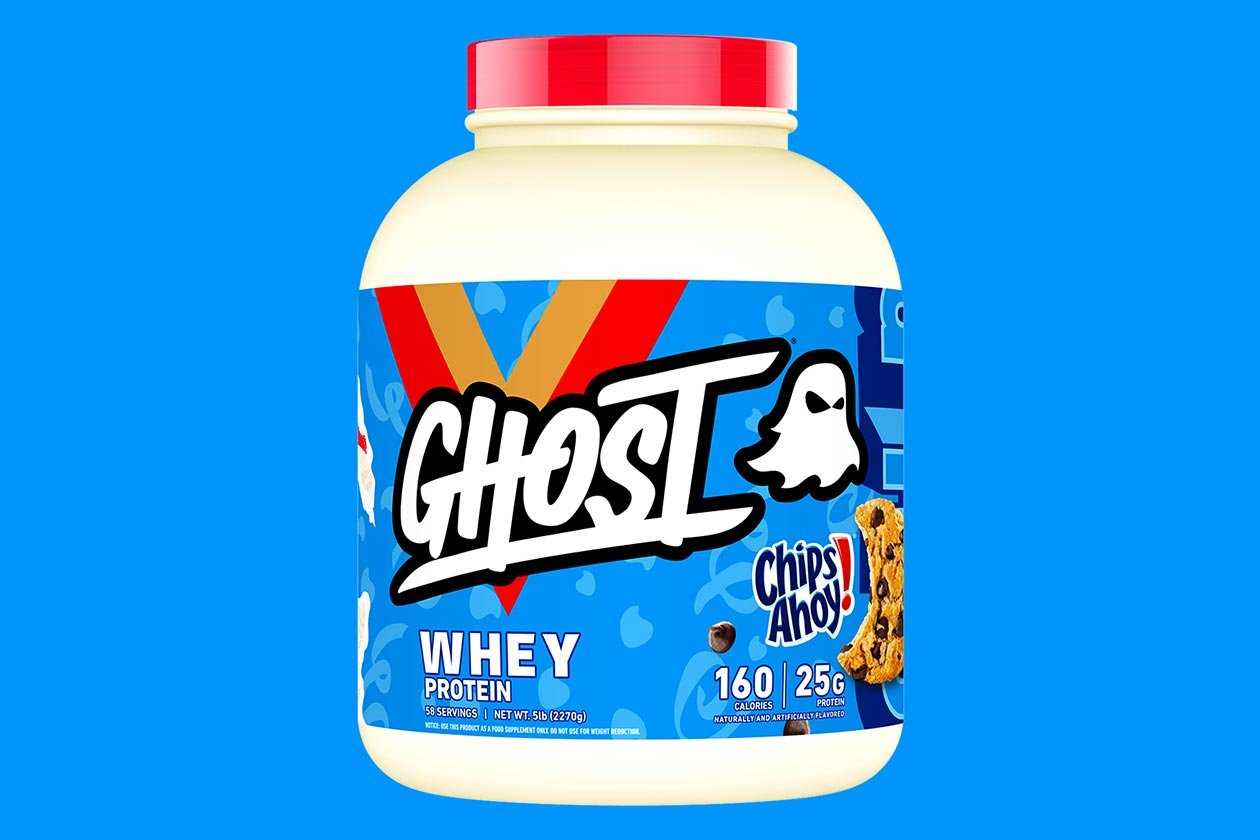 To start the month, we posted about an all-new value-size of Ghost's Protein Wars-winning protein powder, Ghost Whey, coming to The Vitamin Shoppe in a massive 5lb tub. Since its inception, the original lifestyle supplement company has only ever had Ghost Whey available in the smaller 2lb tub size, so it is quite a big deal for the brand to do this.
Over the past couple of weeks, that larger size of Ghost Whey has rolled out at The Vitamin Shoppe, which is the only place you'll be able to find it, not the Ghost website or GNC. As previously confirmed, the price of the product is more cost-effective than the 2lb, sitting at $74.99, working out to a saving of about 15% when compared to the smaller original.
The Vitamin Shoppe currently only has one flavor available for its exclusive 5lb tub of Ghost Whey, and that is the authentic cookie collaboration, Chips Ahoy! We're not sure if there are any plans to expand that menu, either way, it is in stock now over at vitaminshoppe.com and on shelves in stores.