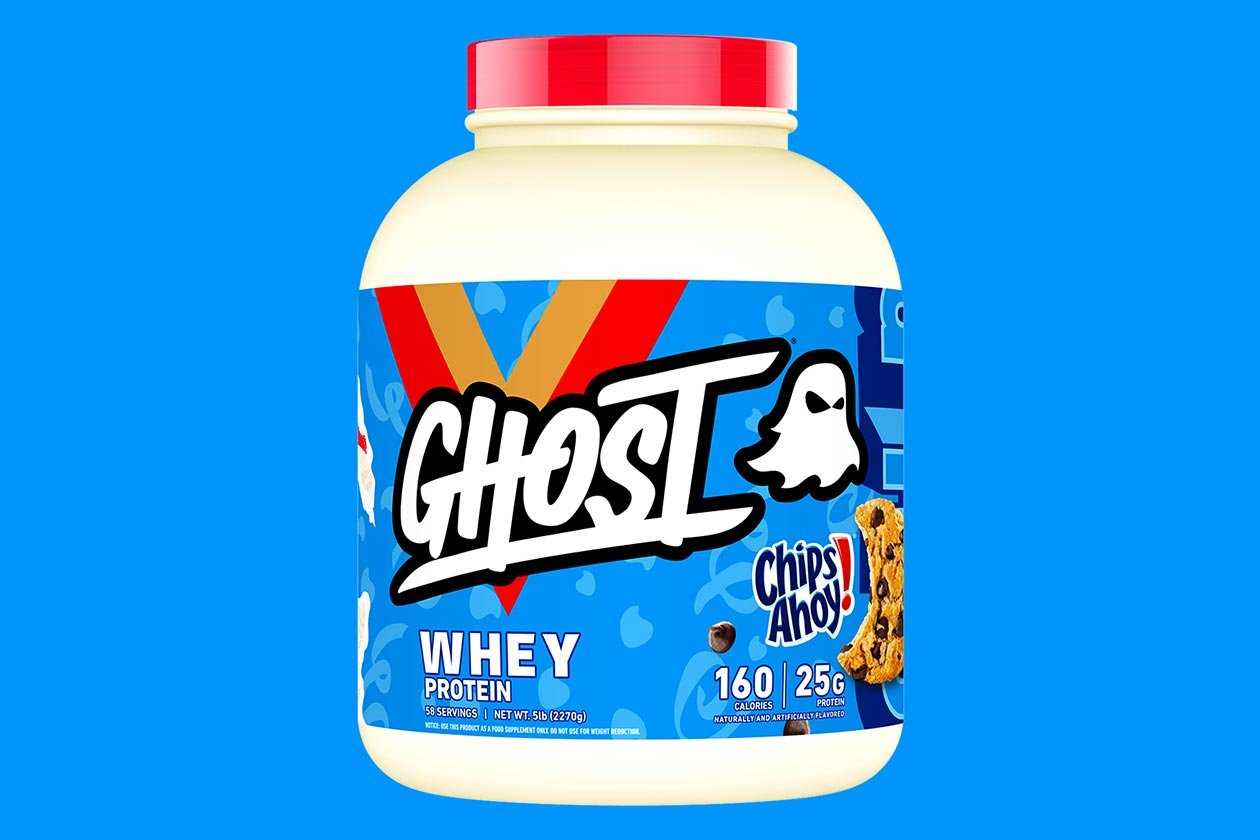 Ghost started the week off with a big announcement in that it is now available outside of its original exclusive retailer and is carried by The Vitamin Shoppe. The supplement store has picked up a lot of the lifestyle brand's top products, including its pre-workout Ghost Legend, the top-rated Ghost Pump and Ghost Size, and the tasty protein powder Ghost Whey.
Details have since surfaced on a larger tub size of Ghost Whey coming to The Vitamin Shoppe, which is listed on the retailer's website, although it's not in stock at the moment. The page lists a price point of $74.99 for a 5lb tub packing a total of 58 servings. That is, of course, more cost-effective than Ghost Whey's 2lb, working out to $1.29 a serving versus the 2lb's $1.53.
If you utilize The Vitamin Shoppe's auto-delivery option, that'll make the larger 5lb tub of Ghost Whey even better value at $67.49, which is $1.16 a serving. For now, the product has only shown up in the one flavor, and it is a delicious one with the cookie-piece-filled and authentic Chips Ahoy! collaboration.