Jul 8th, 2021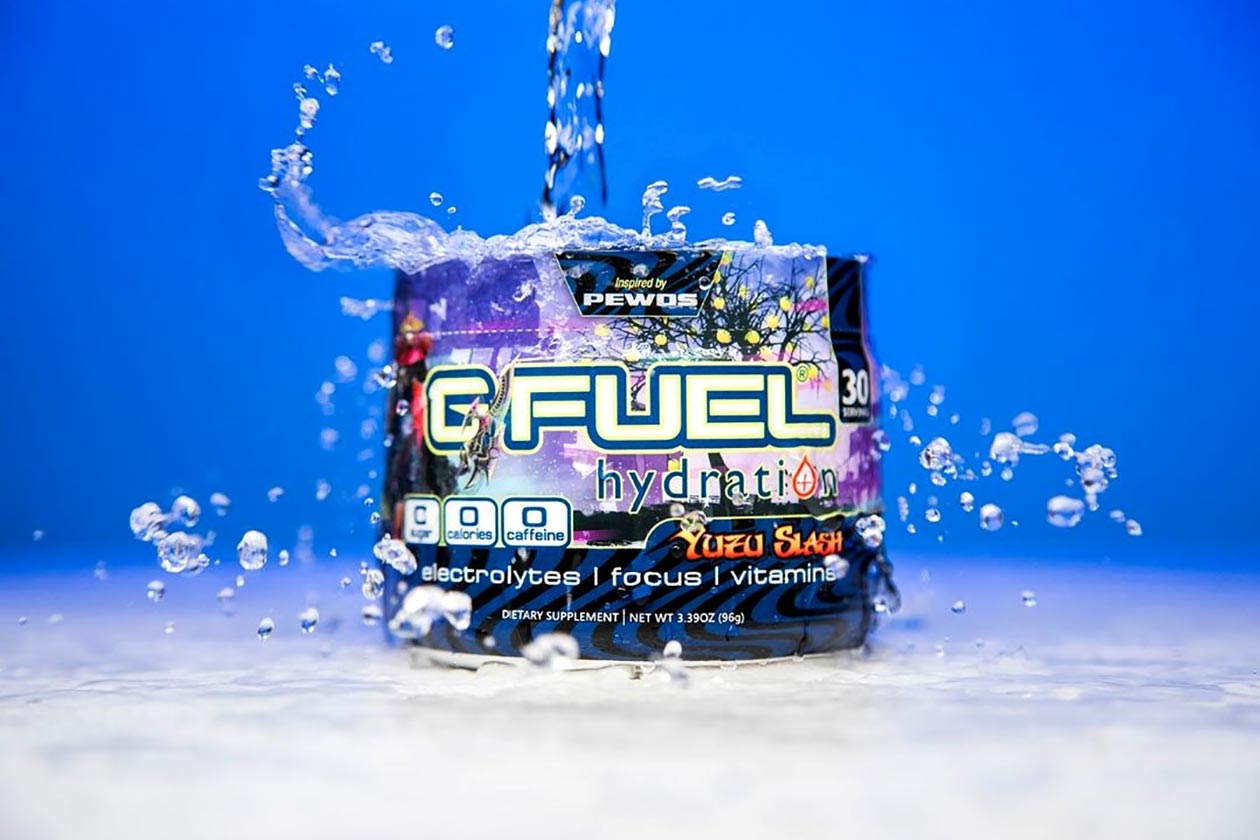 Gaming brand G Fuel does have more than just the one self-titled supplement G Fuel, although that is its flagship product and what it's most known for. There is also G Fuel Hydration, which isn't built to enhance energy and focus like G Fuel; instead, it's a hydration supporting supplement featuring vitamins, electrolytes, and a light 250mg of tyrosine.
G Fuel has now announced a new flavor for its lesser-known product, G Fuel Hydration; however, the flavor is actually from the menu of its flagship supplement. The gaming brand has brought over its second collaboration with the King Of YouTube, PewDiePie in Yuzu Slash. That flavor is based on the citrusy fruit Yuzu, popular in many East Asian countries.
As mentioned, G Fuel and PewDiePie's Yuzu Slash is now an entry in G Fuel Hydration's lineup of flavors and is available starting this week, although currently, you can only get it through the brand's mobile app.