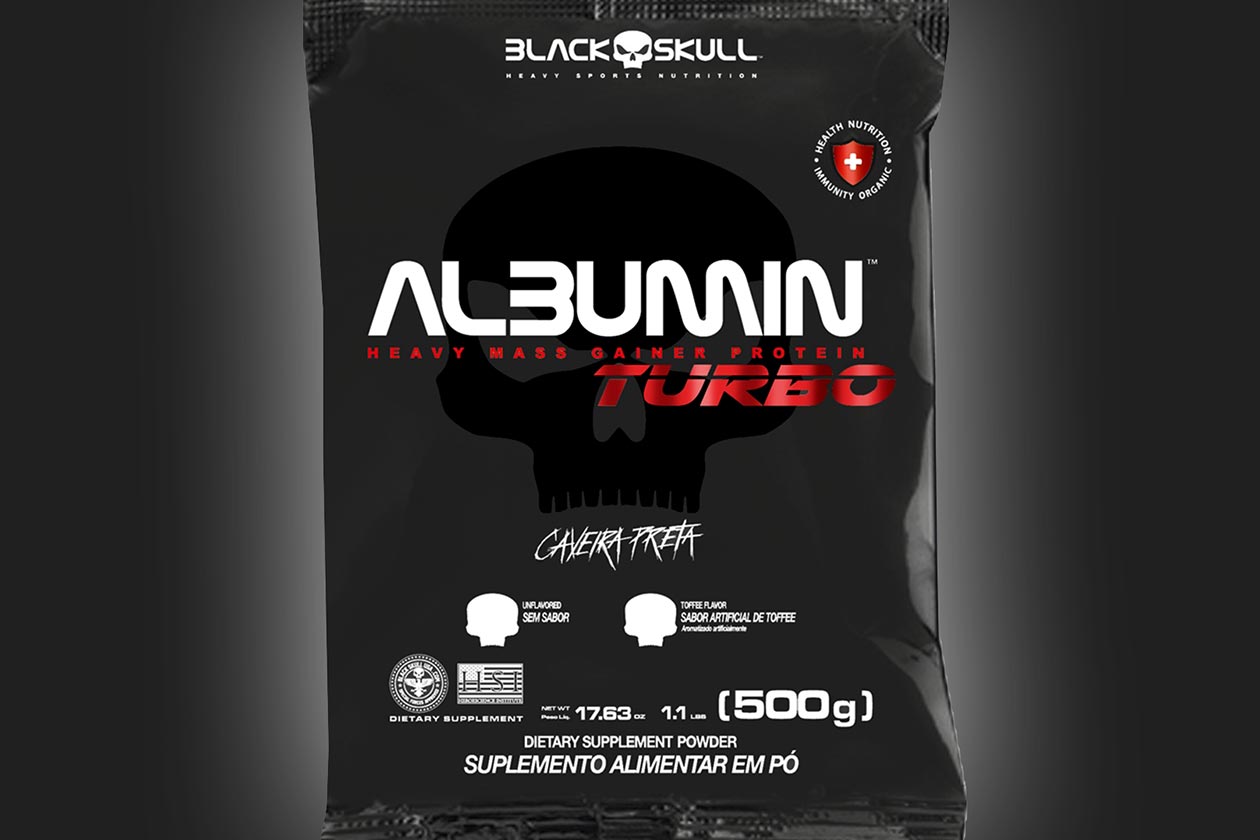 Brazilian brand Black Skull, which typically sticks to straightforward supplements such as short and sweet pre-workouts, and protein powders, has introduced a rather interesting new series. The brand's latest effort is called the Turbo Line, and it has debuted with two somewhat simple powder products, Albumin Turbo and Anabolic Turbo.
Black Skull's new Turbo Line supplements Albumin Turbo and Anabolic Turbo are interesting because they feature combinations of ingredients you don't see all that often, if at all. Albumin Turbo is a blend of egg albumin for protein and maltodextrin, providing a nutrition profile of 10g of protein, 27g of carbohydrates, zero fat, and a calorie count of 148.
Anabolic Turbo, on the other hand, is really nothing like Albumin Tubro, except for the fact it also includes maltodextrin. Alongside the maltodextrin, which gives the product a very light 3g of carbohydrates, is an unknown amount of colostrum to help with muscle recovery, and the popular testosterone booster ingredient, fenugreek, also without a dose.
As mentioned, Black Skulls' Turbo Line of Albumin Turbo and Anabolic Turbo is mostly interesting because of how uncommon its combinations of ingredients are. Either way, both of those Turbo-named supplements are now available from the brand's Brazilian website in 500g bags at 59.90 (11.57 USD) for Albumin Turbo and 67.90 (13.12 USD) for Anabolic Turbo.