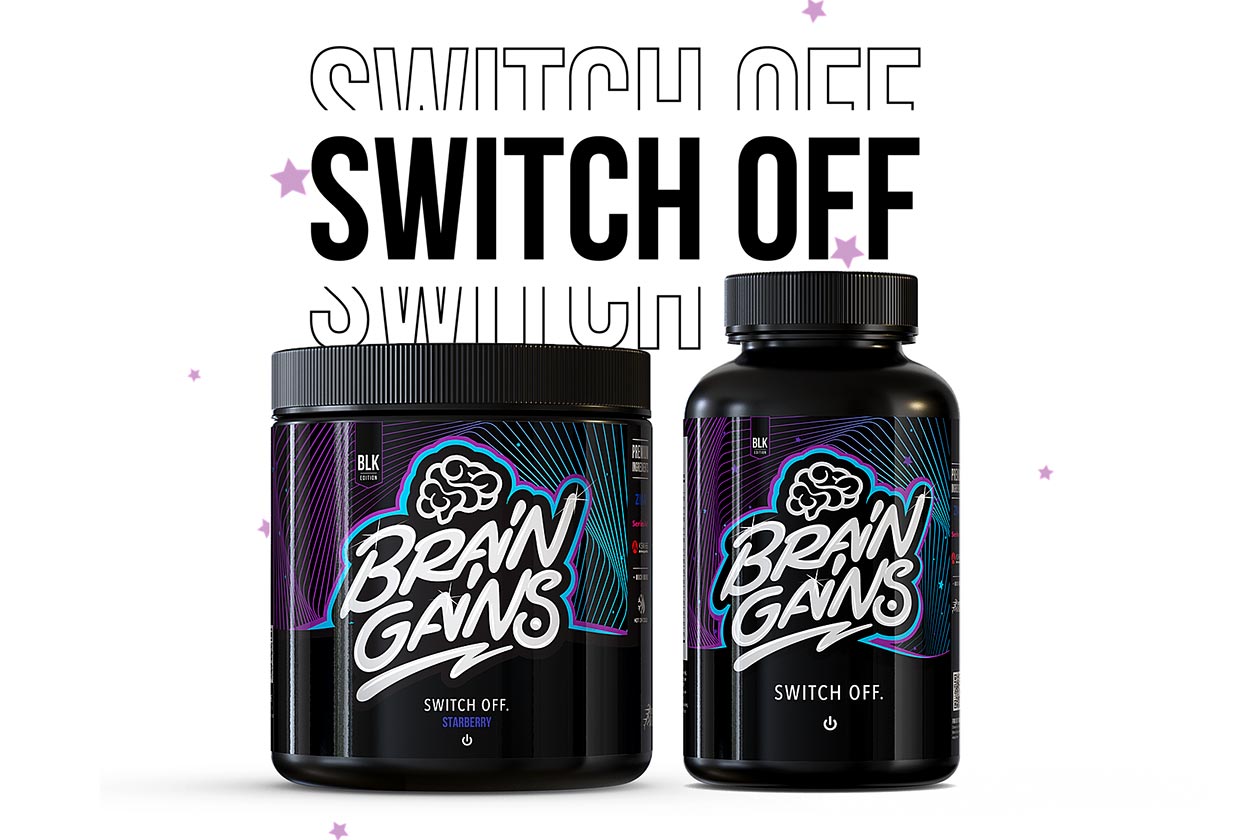 It's been a while since we heard anything from the nootropic-focused brand Brain Gains out of the UK, although that is all about to change. Sometime between now and the end of this month, the well-formulated and top-rated company is coming out with flavored powder versions of its two nighttime sleep-support supplements, Switch Off and the more advanced Switch Off Black Edition.
The best thing about Brain Gains' upcoming efforts is they are truly flavored versions, as they feature all of the same reliable ingredients and dosages as the original capsule products. You also get the same amount of servings at 40 per tub for both Switch Off and Switch Off Black Edition. Basically, if you're a fan of the capsules, you're going to get the same effects and results on these.
The most important feature of the new Brain Gains spin-offs is, of course, the taste, as that's the only difference to the capsules. For that, the brand has created the same two flavors for Switch Off and Switch Off Black Edition in Honey Lemon Ice Tea and Starberry. Once again, both of the powder supplements will be available later this month and in stock first on the brand's website.