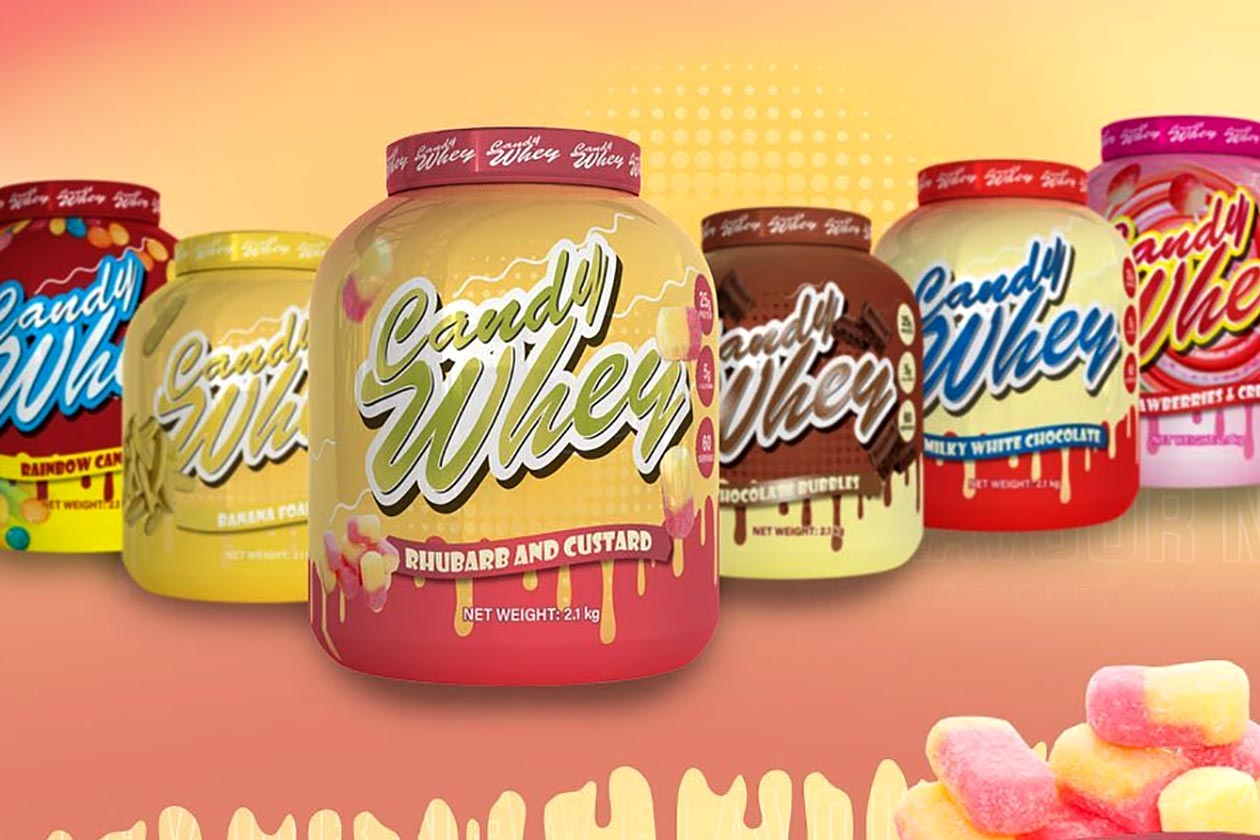 Candy Whey is an all-new protein powder brand out of the UK, and it is all about whey-powered protein powder and delivering a great flavor experience. To match its fun candy name, Candy Whey has given its currently one self-titled supplement, a colorful label design that changes background and colors across each of its six different flavors.
You can now purchase the signature Candy Whey protein powder from several stores across the UK, including London supplements at £35.99 (49.02 USD) for a 2.1kg tub or £32.39 (44.12 USD) each if you grab four or more. As mentioned, there are six flavors of the protein product, although, at the moment, we've only been able to see four of those in stock.
The full menu of Candy Whey's protein powder consists of Banana Foams, Rainbow Candies, Milky White Chocolate, Rhubarb and Custard, Strawberries and Cream, and Chocolate Bubbles. The two we haven't seen available are Strawberries and Cream, and Chocolate Bubbles.
For those wondering about the formula behind Candy Whey's debut supplement, each serving of it packs the usual 25g of protein, all from whey concentrate, alongside 1.2g of carbohydrates, under a gram of that sugar, 2.2g of fat, and 121 calories. The nutrition profile is fairly typical for a whey-based protein powder, and so is the combination of ingredients.
We're not sure if Candy Whey plans to grow out its line of products beyond the category of its debut supplement but it would be great to see if it does. The branding of the Candy Whey protein powder is incredibly eye-catching, and we can only imagine how attractive it'd look if the brand had a selection of products, all covered and colored in that same style.