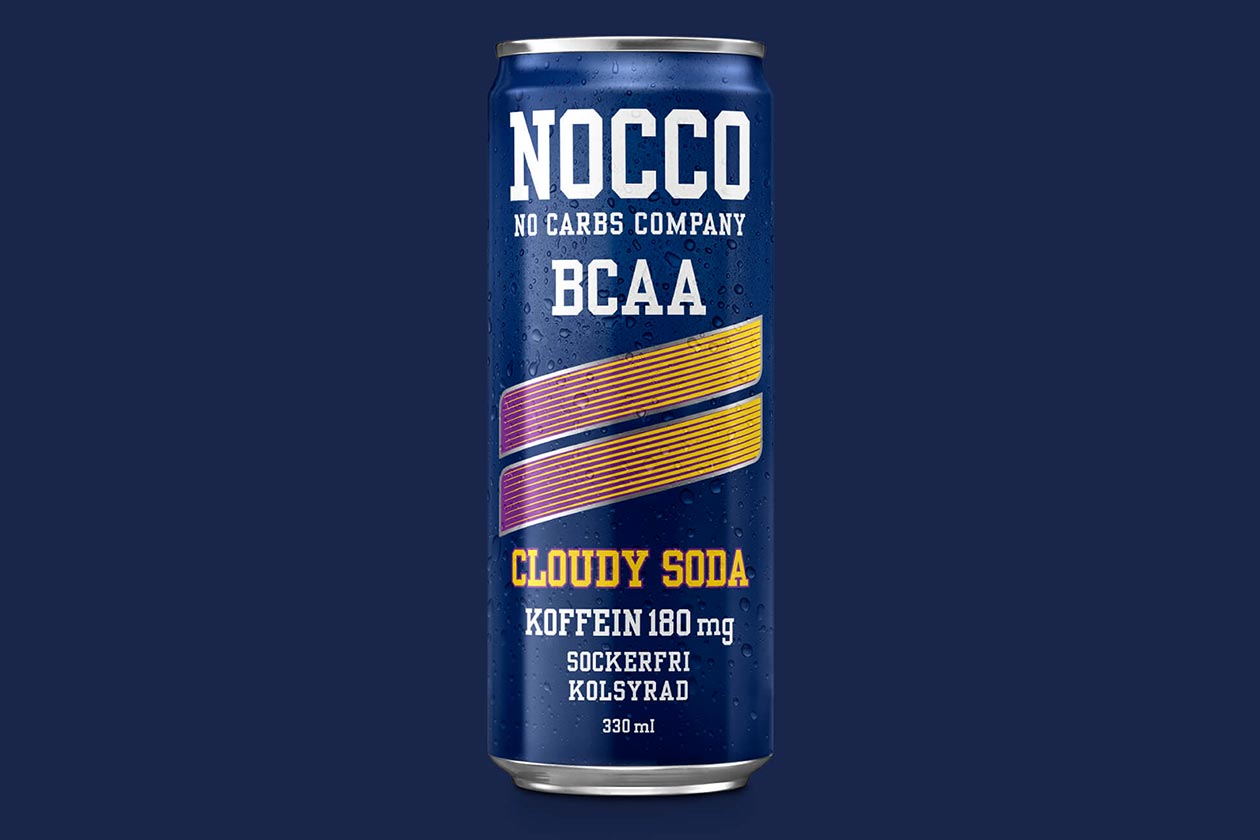 It turns out Clean Drink isn't the only Swedish functional beverage brand announcing a new flavor today, as the No Carbs Company NOCCO has also surprised fans with a refreshing reveal. If you're at all familiar with NOCCO and its range of drinks in Sweden, you'll know it is not short on flavors for its flagship product, although its latest effort fits right around all of those others.
NOCCO's newest flavor for its BCAA-infused energy drink is Cloudy Soda, and while that doesn't tell you what it tastes like, the brand has come through with an official description, saying Cloudy Soda is a mix of orange and passionfruit. This is actually the third entry in what the brand has called the Soda Series, which started with Ice Soda, then earlier this year, we got Sunny Soda.
NOCCO's Cloudy Soda comes with all of its usual key ingredients for its premier product, including vitamins, minerals, 3g of BCAAs, and 180mg of caffeine, and as always, no sugar. The brand's third Soda Series flavor is not available yet but will be hitting all of its usual supermarket and convenience store partners starting the week of September 6th.