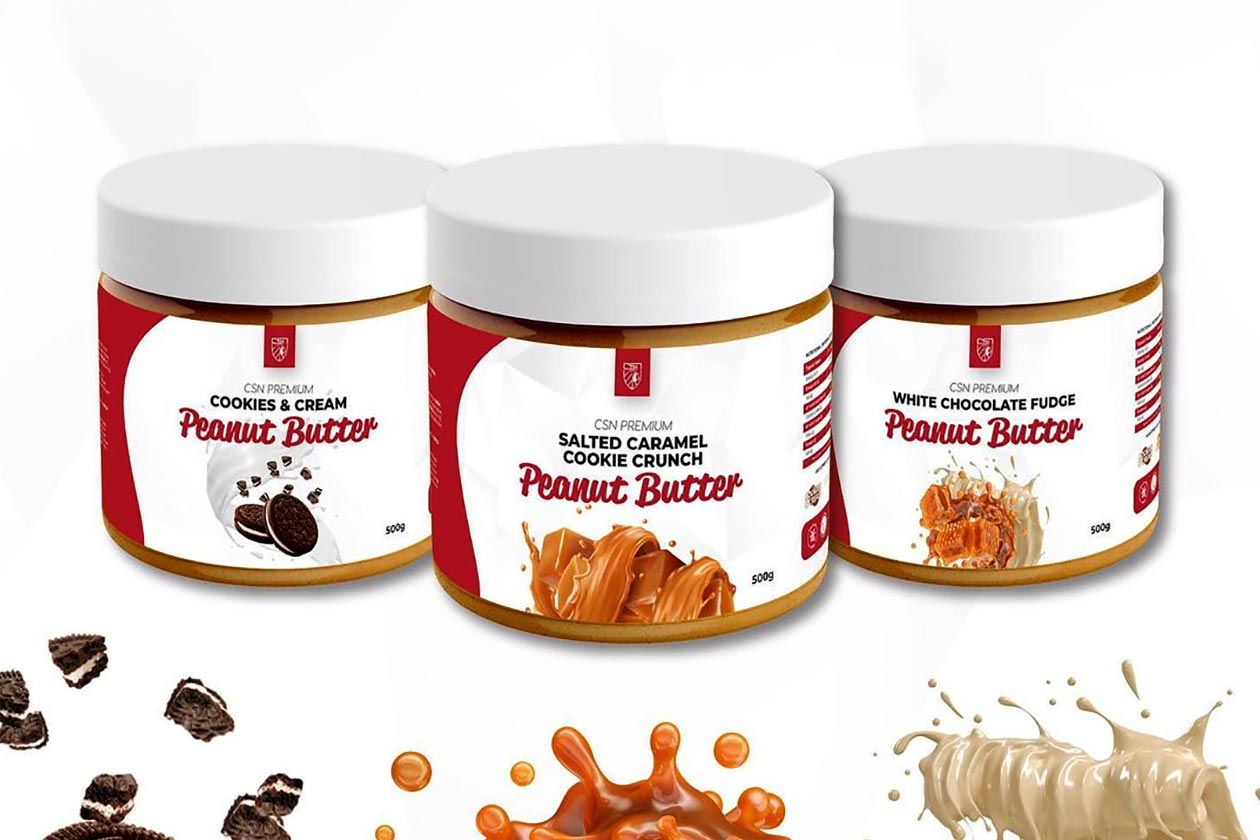 The retailer Cardiff Sports Nutrition has been teasing a lot of releases coming to its house brand CSN Supplements, which is best known for its flavored and straightforward Cream Of Rice. The brand is basically getting ready to expand well beyond its current selection, with two of those upcoming supplements being similar to Cream Of Rice in Cream Of Wheat and Cream Of Oats.
To keep the hype and excitement going, Cardiff Sports Nutrition has previewed another upcoming product for its brand CSN, and it keeps with its functional theme, in flavored Peanut Butter. It is a simple, clean, and nutritious peanut butter with no added source of protein like many other sports nutrition brands do, and it is coming in a delicious selection of three different flavors.
Cardiff Sports Nutrition plans to introduce its tasty Peanut Butter in Cookies & Cream, Salted Caramel Cookie, and White Chocolate Fudge, all without artificial sweeteners, added salt, palm oil and GMOs. The product will certainly be a great addition to the CSN lineup, especially since it fits right in with the likes of Cream Of Rice, being a nutritious food-type supplement.