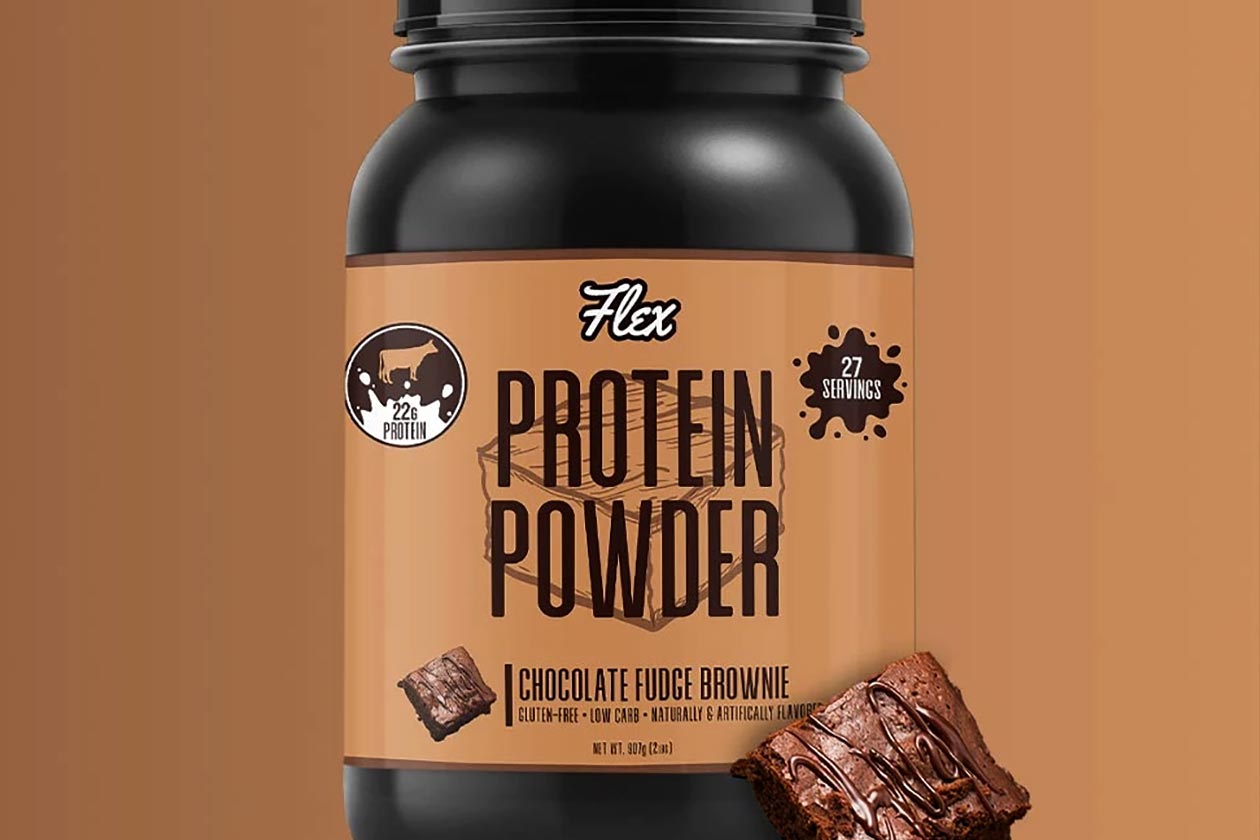 Flex Brands, the supplement company behind the popular and tasty Protein Cookie Butter Powder, closed out 2020 with the release of a more traditional protein powder powered by plant-based sources. The brand has now launched a second traditional protein powder, and like most others in the category, this one is not plant-based and relies on whey.
The all-new Flex Protein Powder, not to be confused with the brand's plant-based Flex Vegan Protein, has 22g of protein per serving, as mentioned, all from whey in a blend of whey isolate and concentrate. Its other macros are somewhat lean with 4 to 6g of carbohydrates, 2g of that sugar and 3 to 3g fiber, 1.5 to 2g of fat, and calories at either 120 or 130.
The macros have ranges as they vary between each of Flex Protein Powder's two flavors, which are actually the same as Flex Vegan Protein in Chocolate Fudge Brownie and Slow Churn Vanilla Ice Cream. You can pick up the supplement from the brand's website in tubs of 27 servings and for quite a bit cheaper than its plant-based product at $39.99.