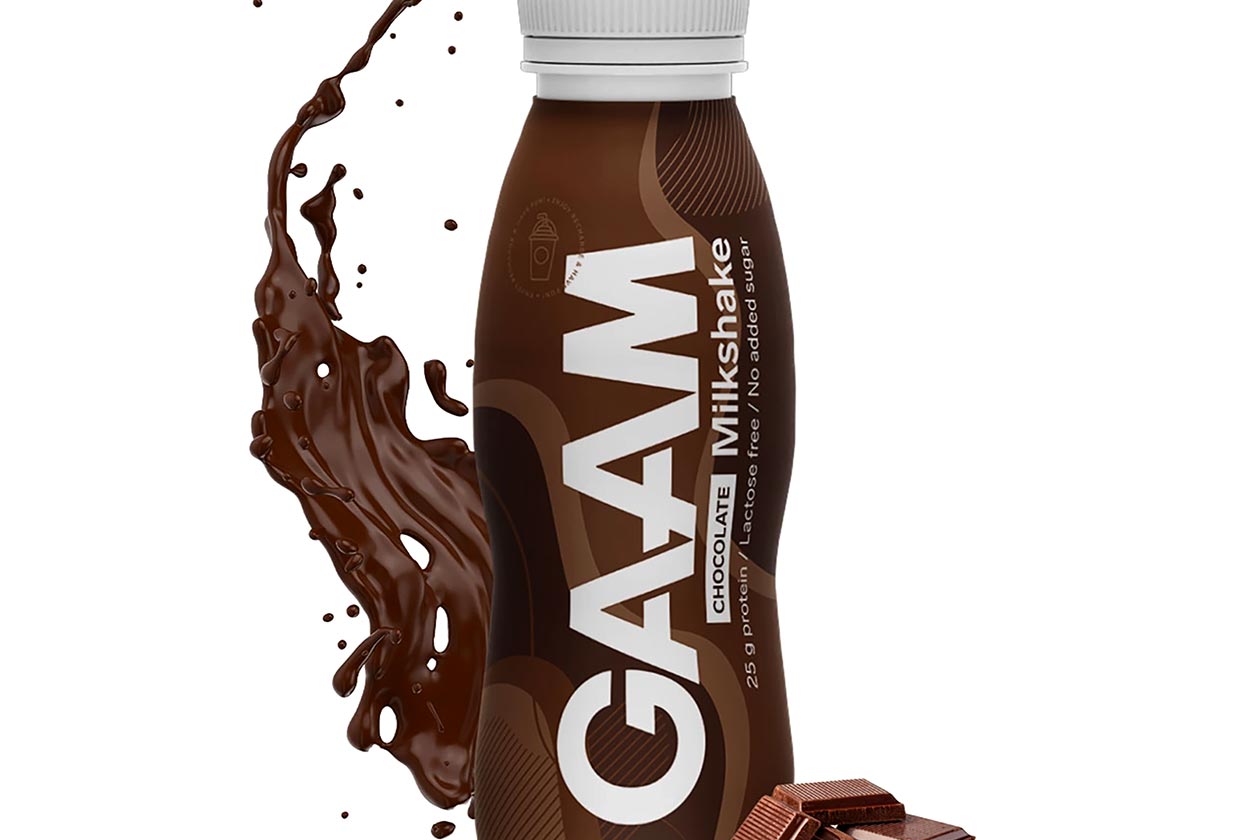 Proteinbolaget's house brand GAAM Nutrition, known for several supplements, including a tasty amino-infused energy drink, has a new beverage out this week that's packed full of protein. The Swedish company has introduced the GAAM Milkshake, an on-the-go protein drink providing 25g of protein a bottle, with skim milk and milk protein as its primary sources.
The other macros in GAAM Nutrition's ready-to-drink protein shake include 2g or less of fat and quite a variance in carbohydrates and calories depending on the flavor you have. For the Chocolate flavor of GAAM Milkshake, you get 17.8g of carbohydrates with 12.9g of that sugar and 195, while the Vanilla is much lower at 12.9g of carbs, all of that sugar, and 165 calories.
Proteinbolaget has already made the GAAM Nutrition protein RTD available for purchase through its website, and like a lot of its other products under the brand, it has several purchasing options. You can get a single bottle at 25 kr (2.89 USD) or a pack of eight at 20 kr (2.31 USD) each, and with the eight pack comes a variety bundle with four of each flavor.