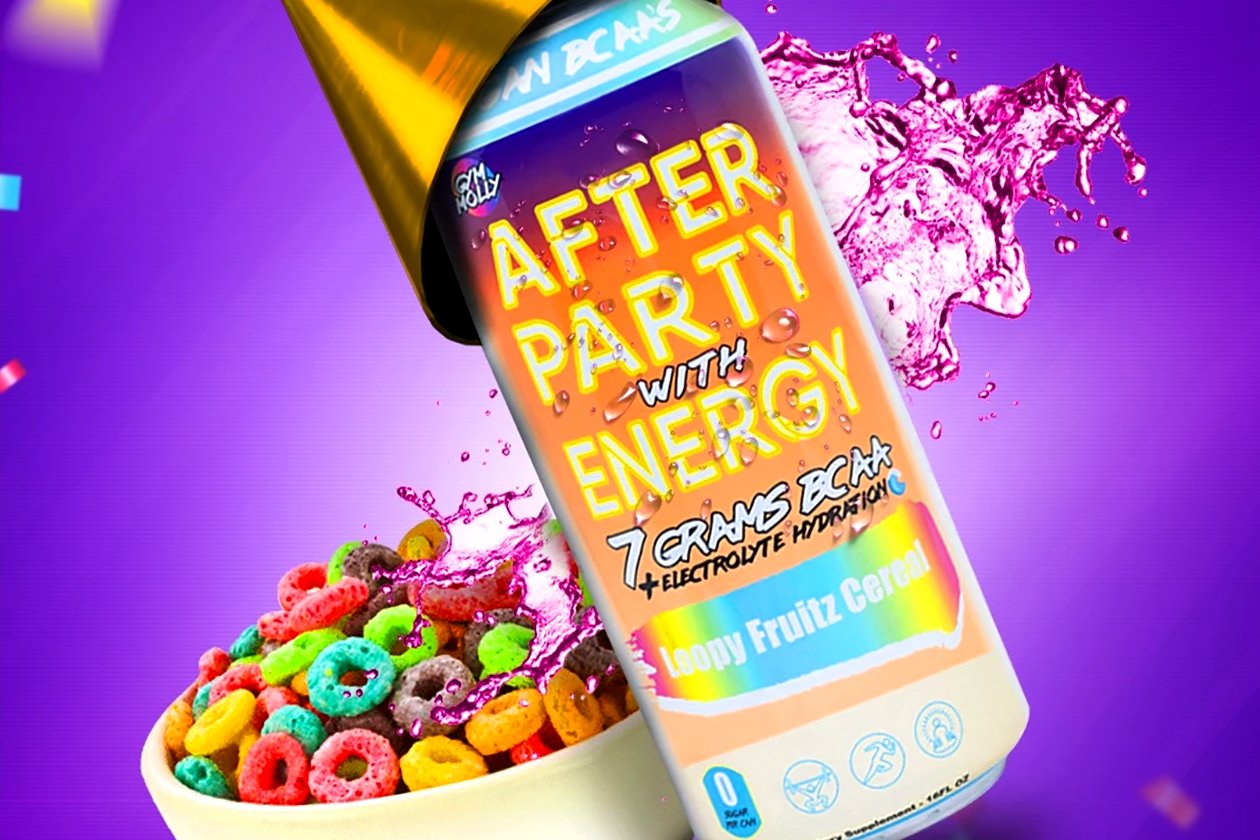 The bright and colorful brand Gym Molly already had two beverages available alongside its four different supplements, Gym Molly, Gym Molly Pro, After Party, and After Party with Energy. Those two drinks are on-the-go, carbonated versions of the regular Gym Molly and After Party, and starting this week, you can also get After Party with Energy as a beverage.
Gym Molly has launched its After Party with Energy drink in one of the two flavors of the After Party RTD in Loopy Fruitz Cereal, promising a tropical and nostalgic cereal-type taste. The formula behind the brand's newest product is the same as the original After Party drink with a solid 7g of BCAAs, coconut water and electrolytes for hydration, and 100mg of caffeine for energy.
You can purchase Gym Molly's After Party with Energy beverage in its Loopy Fruitz Cereal flavor through the brand's website, where both of the functional After Party drinks are on sale. Instead of paying the usual $29.99, Gym Molly has discounted the product by about 17% to $24.99, making a case of 12 cans the same price as the more pre-workout-like Gym Molly drink.