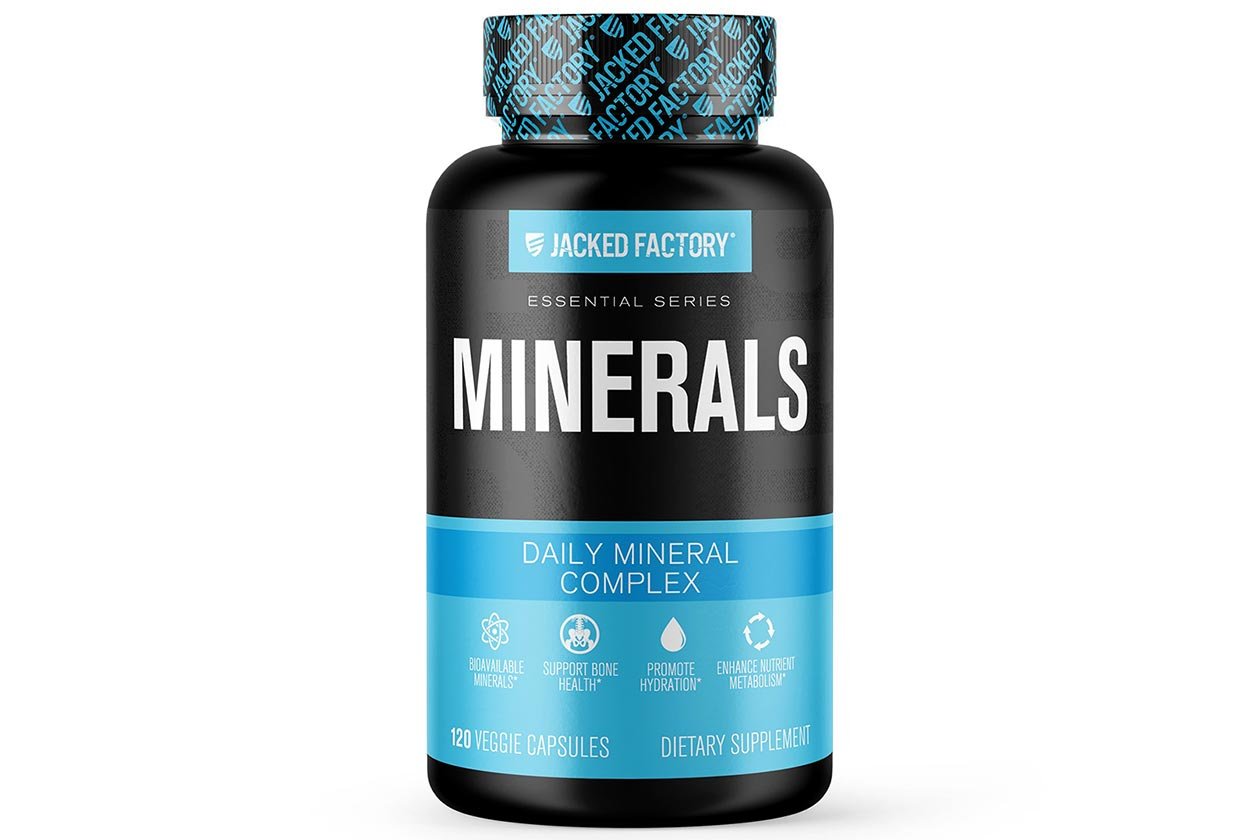 Typically when it comes to minerals in a sports nutrition supplement, brands combine them with a variety of vitamins to create a comprehensive and general health-supporting multivitamin formula. The ever-growing brand Jacked Factory has taken a different approach in one of its latest products called "Minerals", which is a daily mineral-only supplement.
Jacked Factory's Minerals is powered by a blend of highly bioavailable minerals, a couple of them being branded forms with OptiZinc zinc and Chromax chromium. The fully transparent combination of ingredients aims to support bone health, enhance metabolism, and improve hydration, all packed into a four capsule serving size that you take once a day.
Not too surprisingly, Minerals doesn't cost all that much from the Jacked Factory website, with the mineral-based product carrying a cost of $19.99 for a full-size bottle of 30 servings.