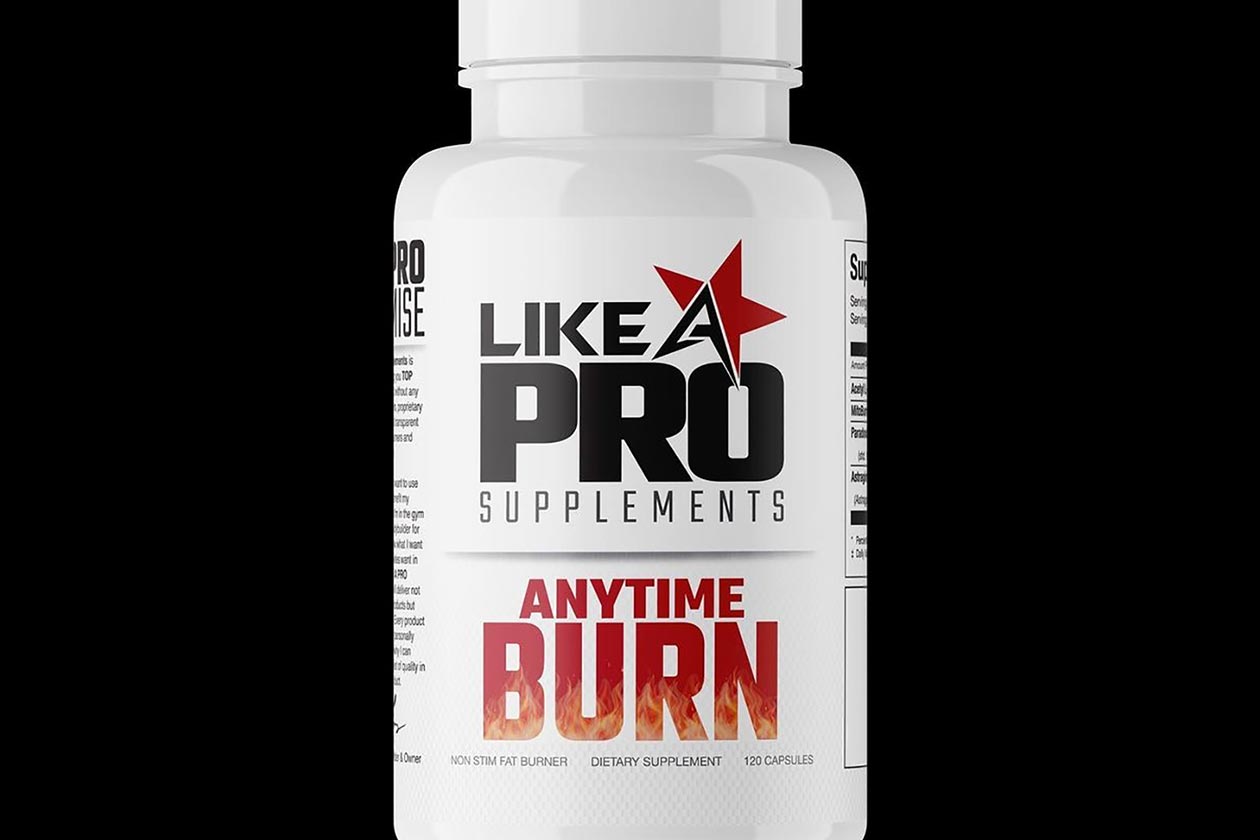 Like A Pro has been building a lot of excitement as of late, previewing several products that it has coming out of the works that are due to launch in the coming weeks and months. That includes five tasty new flavors for its premium protein powder Whey Isolate, such as Cherry Cheesecake and Blueberry Pie, and the dedicated focus formula Beyond Zoned.
Jeff Long's brand has added to that growing list of upcoming products this week with a preview of another entirely new supplement which is for a category it currently already competes in. Anytime Burn is the other product on the way from Like A Pro, a capsule fat burner that separates itself from the brand's current competitor Burn Away by being stimulant-free.
We can confirm the ingredients that will be in Like A Pro's Anytime Burn but not their dosages with a combination of acetyl-l-carnitine, the premium features Mitoburn and Pardoxine grains of paradise, and Astragin. The brand has also crafted Anytime Burn to be stackable with its original Burn Away for better results and around-the-clock weight loss support.
Like the five new flavors of Whey Isolate and Beyond Zoned, Like A Pro is planning to launch Anytime Burn in the coming weeks and months, with no specific release timeframe, only that it is arriving sometime soon.