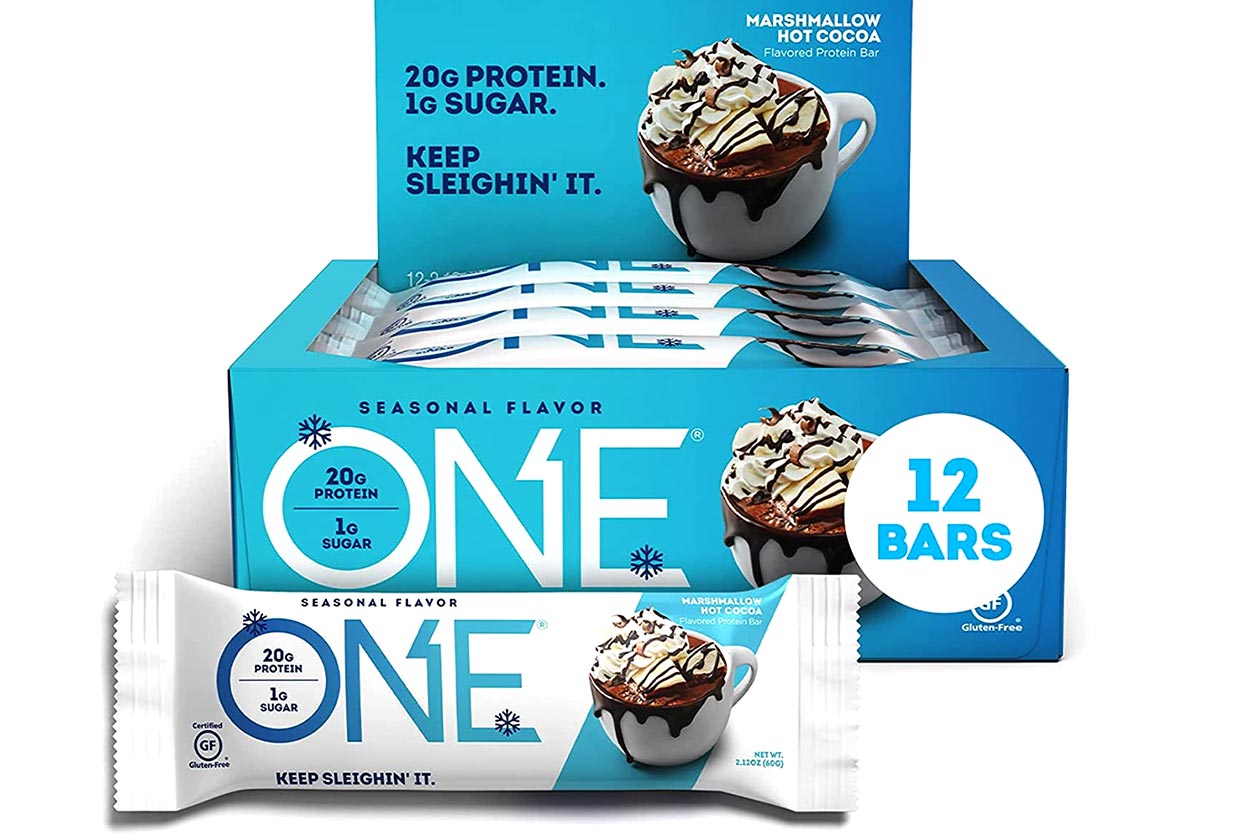 In May, we shared an image of a Strawberry Shortcake flavor of the popular One Bar from One Brands, something we still have yet to see come to market. This week another picture has surfaced in relation to the same functional company, and it is once again, a preview of a new flavor of the One Bar, although this one looks slightly more interesting.
As you can see in the image above, the first look at a Marshmallow Hot Cocoa One Bar has popped up, which is labeled as a seasonal flavor similar to the likes of the Iced Gingerbread and Pumpkin Pie One Bars. The product is indeed based on its name and is said to taste like a cup full of chocolatey marshmallow goodness, but of course, in protein bar form.
The macros on the upcoming Marshmallow Hot Cocoa are typical for a One Bar with 20g of protein, 25g of carbohydrates with only a gram of that sugar, 7g of fat, and 210 calories. Much like Strawberry Shortcake, we're not sure when the Marshmallow Hot Cocoa One Bar will be available, but it will be seasonal, so be sure to jump on it when you see it.