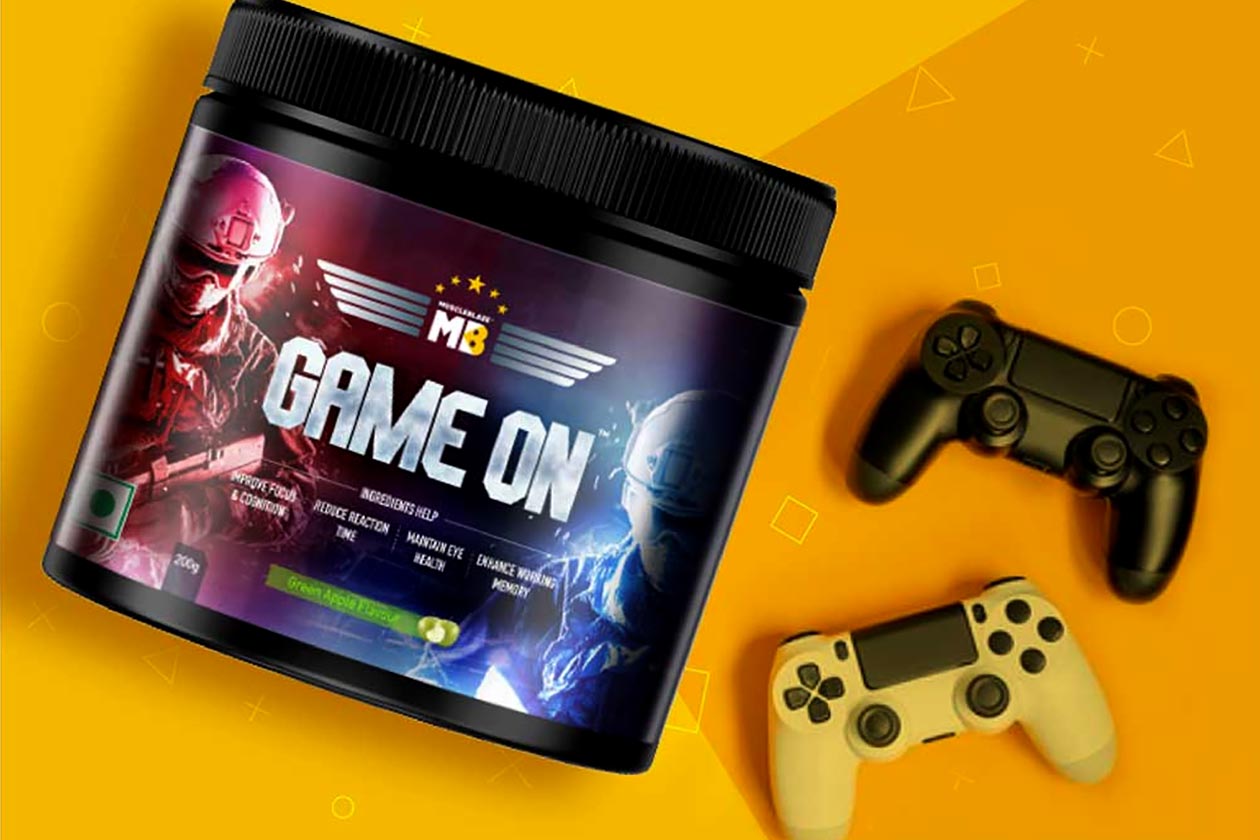 India's MuscleBlaze has entered the ever-growing category of gaming supplements, introducing its energy and focus-supporting formula Game On. The product doesn't feature dosages as high as we've come to expect based on the many gaming supplements here in the US, but it has a good variety of ingredients to help provide that energy and focus experience.
Every MuscleBlaze Game On 8g serving comes with a gram each of taurine and arginine, 100mg of theanine, 120mg of the classic stimulant caffeine, B vitamins, electrolytes, and 100mg of choline. The product also includes a herbal blend weighing 150mg and made up of gotu kola, shankhpushpi, and brahmi extracts, and Lute-gen lutein and zeaxanthin for eye health.
As mentioned, nothing is dosed too intensely in the MuscleBlaze gaming supplement, although another thing worth noting is the look of it may seem very familiar. As soon as we saw Game On, we couldn't help but draw similarities to Redcon1's competitor in the same category, War Games, with the split colors and combat characters being tough to ignore.
The cost of MuscleBlaze's Game On is incredibly cheap when shopping directly with the brand through its website. Over on muscleblaze.com, a tub of Game On packing 25 full servings and in the one Green Apple flavor, will cost you ₹503 (6.77 USD)