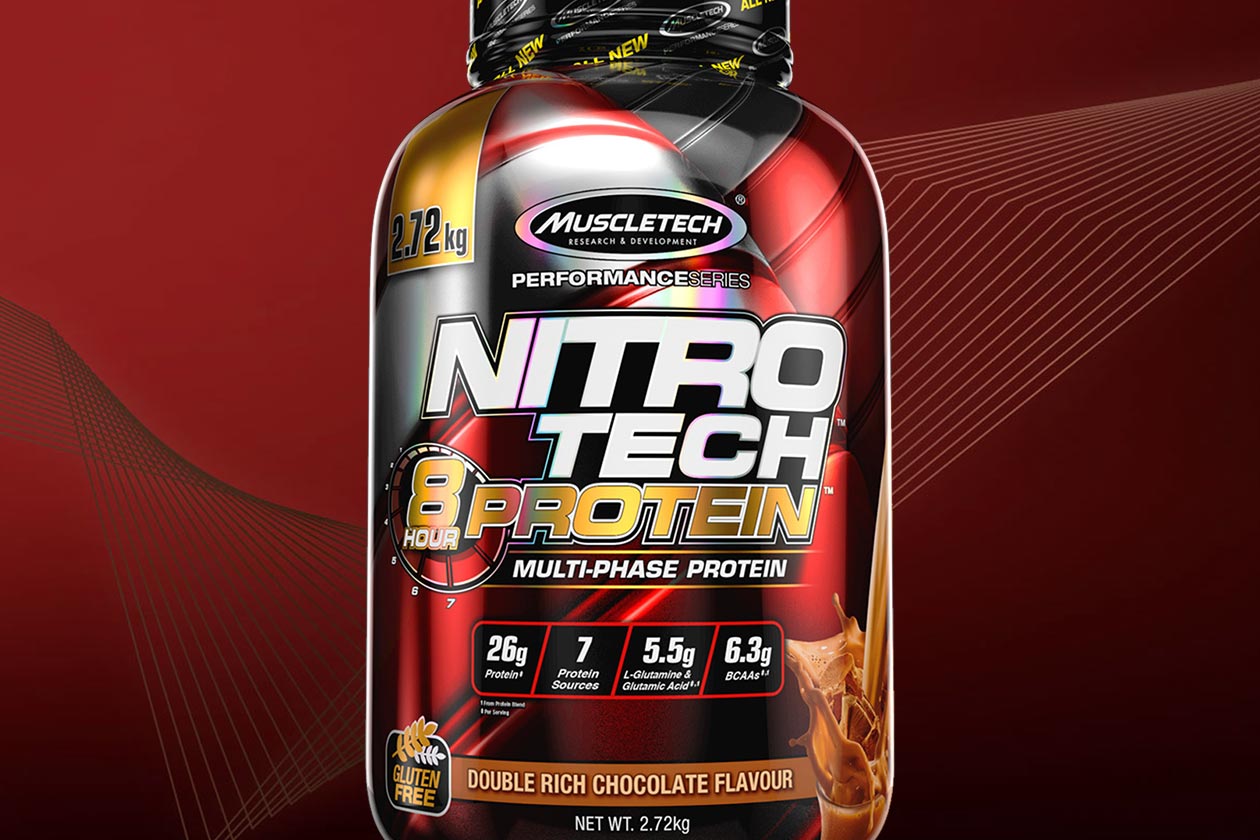 An all-new protein powder has surfaced down under in Australia from the legacy brand Muscletech, which we already posted about earlier today regarding its straightforward 100% Caffeine. The new protein powder is a little more advanced with Nitro-Tech 8 Hour Protein, a multi-phase supplement powered by six different types of protein providing 26g of protein per serving.
Nitro-Tech 8 Hour Protein gets its name from that multi-phase blend of protein sources designed to release amino acids into your bloodstream over eight hours. The types of protein helping the supplement achieve that are whey concentrate and isolate, hydrolyzed whey, calcium caseinate, micellar casein, and milk isolate. As mentioned, they combine to provide 26g of protein per serving.
The other macros in Muscletech's Nitro-Tech 8 Hour Protein are 1.6g of fat, a relatively high 7.6g of carbohydrates with 1.4g of that sugar, and a calorie count of 153. The supplement is intended to be an anytime protein powder for between meals, after your workout, or before bed, and like most other blend-type protein powders, it is available with a competitive, cost-effective price tag.
From Costco Australia, Nitro-Tech 8 Hour Protein costs $74.99 (55.62 USD) for a full-size 6lb tub with 65 servings, although keep in mind those servings have 26g of protein, so its 67 servings if you scale down for the usual 25g of protein. When it comes to flavors, Muscletech does have just the one for the supplement at the moment in a traditional Double Rich Chocolate.