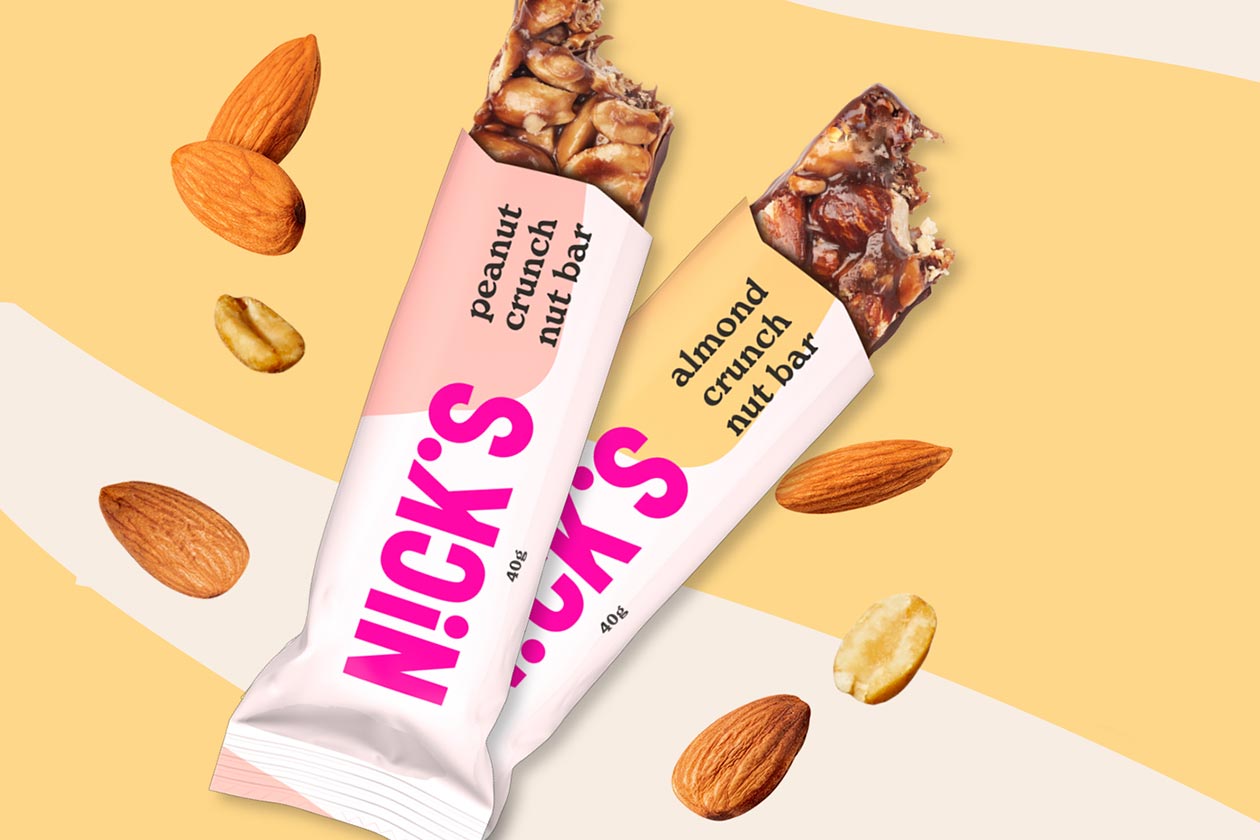 Swedish functional brand Nick's, which recently released its incredibly creative and mouthwatering Cookie Kräms, has its first-ever plant-based, vegan-friendly protein snack now available in its home country. Like most of the brand's products, the plant protein bar doesn't have an obvious title on the front, just "Nick's" alongside the names of its flavors.
The protein snack itself features a thick chocolate base topped with either peanuts in the Peanut Crunch Nut Bar flavor or almonds in the Almond Crunch Nut Bar. We don't know the exact amount of protein you get per bar, although Nick's has managed to keep the net carbohydrates and calories reasonably low, sitting at 4.4g and 179, respectively.
Nick's plant-based and vegan-friendly protein snack is, as mentioned, out and available now in its home country of Sweden and can be purchased from major retail locations such as City Gross, Pressbyrån, and 7-Eleven.