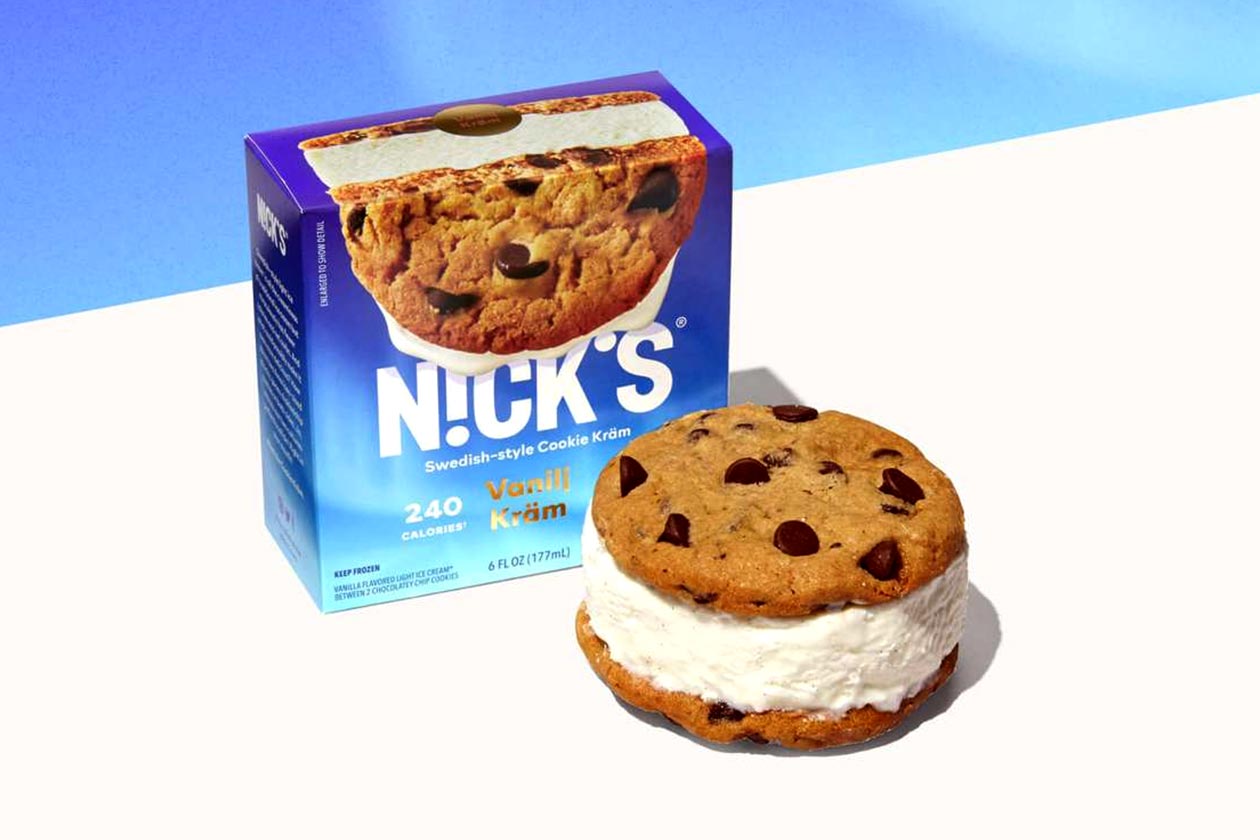 The Swedish functional brand Nick's, known for its healthy and high-protein ice cream, has launched a unique new type of product this week with Nick's Cookie Kräms. It is a snack that you would not expect to see in the world of healthy, functional treats featuring a slab of sweet vanilla ice cream smashed between two soft chocolate chip-filled cookies.
Nick's Cookie Kräms is essentially a healthy ice cream cookie sandwich that has 8g of protein, a hefty 14g of fat, and 51g of carbohydrates, although 16g of that is fiber, 16g sugar alcohols, and only 1g of sugar. The tasty-looking product's calories total 240, so it's not as lean as a typical protein bar, putting it in the area of a protein treat or healthy snack.
Nick's has done a great job at making its all-new Nick's Cookie Kräms look absolutely delicious, especially with how thick the chocolate chip cookies are. The product itself is also no small treat, with the cookies and layer of ice cream combining for an overall weight of 120g, so when the brand says they're big cookies, they don't appear to be exaggerating.
While Nick's is a Swedish brand, you can find its products here in the US; in fact, it has launched the Nick's Cookie Kräms stateside with a limited introductory deal through its website. If you head to this link, you can grab a pack of eight protein-infused ice cream cookie sandwiches at $47.53 instead of $55.92, which works out to about $5.95 a Kräm.