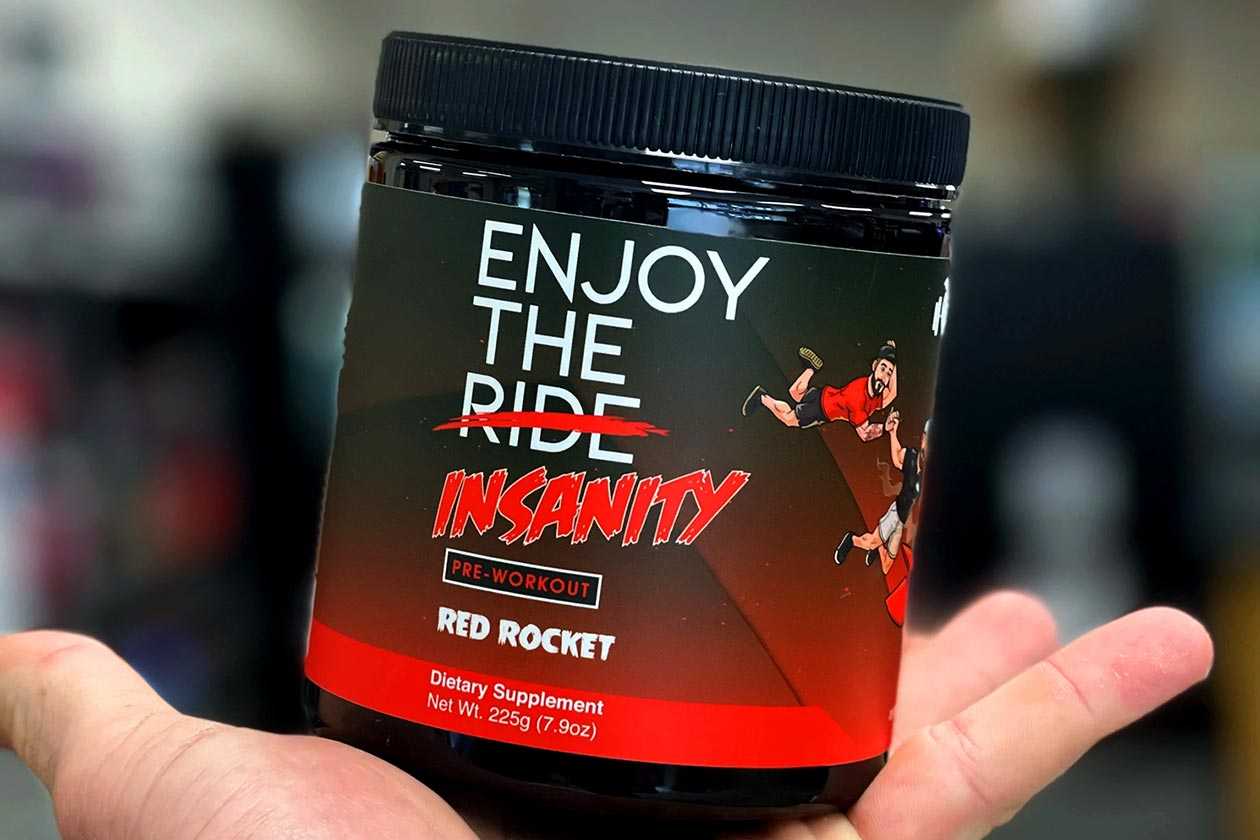 As the week comes to a close, the team over at the supplement retailer The Nutrition Store has revealed and released another flavor for its own brand of pre-workout, Enjoy The Insanity. That product is actually a spin-off of the company's original pre-workout Enjoy The Ride, with the difference being that true to its name, Enjoy The Insanity aims for a more insane or intense, stimulating experience.
The Nutrition Store debuted Enjoy The Insanity earlier this year in the one Lightspeed Lemonade flavor, which this week has been joined by a second, red-colored taste in Red Rocket. The retailer hasn't provided a description of what Red Rocket actually tastes like, although based on the name, we're guessing maybe some sort of Bomb Pop-type taste or even a refreshing raspberry-infused flavor.
If you'd like to get your hands on The Nutrition Store's Red Rocket Enjoy The Insanity, you can do so through the retailer's website, where the intense, stimulant-loaded pre-workout costs $45 for a tub of 25 full servings.