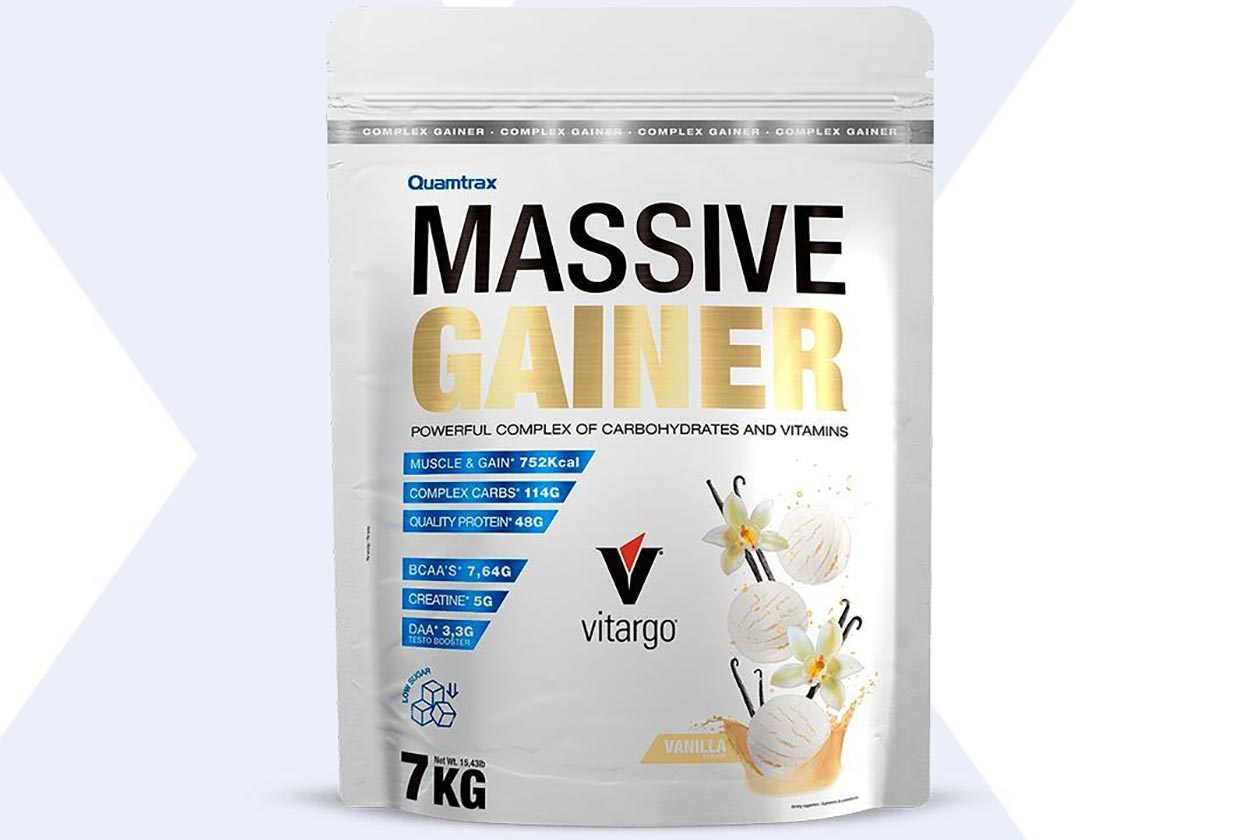 Spanish brand Quamtrax Nutrition is revamping its calorie-dense weight gaining supplement, Massive gainer, for 2021, making changes to both the inside and outside of the product. The brand has kept the mass gainer high in protein and high in carbohydrates, so fans that use the supplement on a regular basis can still rely on it for a good amount of calories.
You can see Quamtrax Nutrition's Massive Gainer rebrand in the image above, where it has moved to a cleaner, more formal, and less colorful label design. It still displays all of its nutrition highlights on the front, now including 48g of protein, 2g less than its predecessor, more carbohydrates at 114g, much lower sugar content, and a calorie count of 752.
On the ingredient side of the new Massive Gainer, Quamtrax Nutrition has moved to whey and casein as its protein sources, added MCTs for healthy fats, and thrown a full dose of creatine monohydrate into each serving at 5g. The supplement company has essentially improved Massive Gainer in many ways and fans can look forward to it hitting shelves soon.