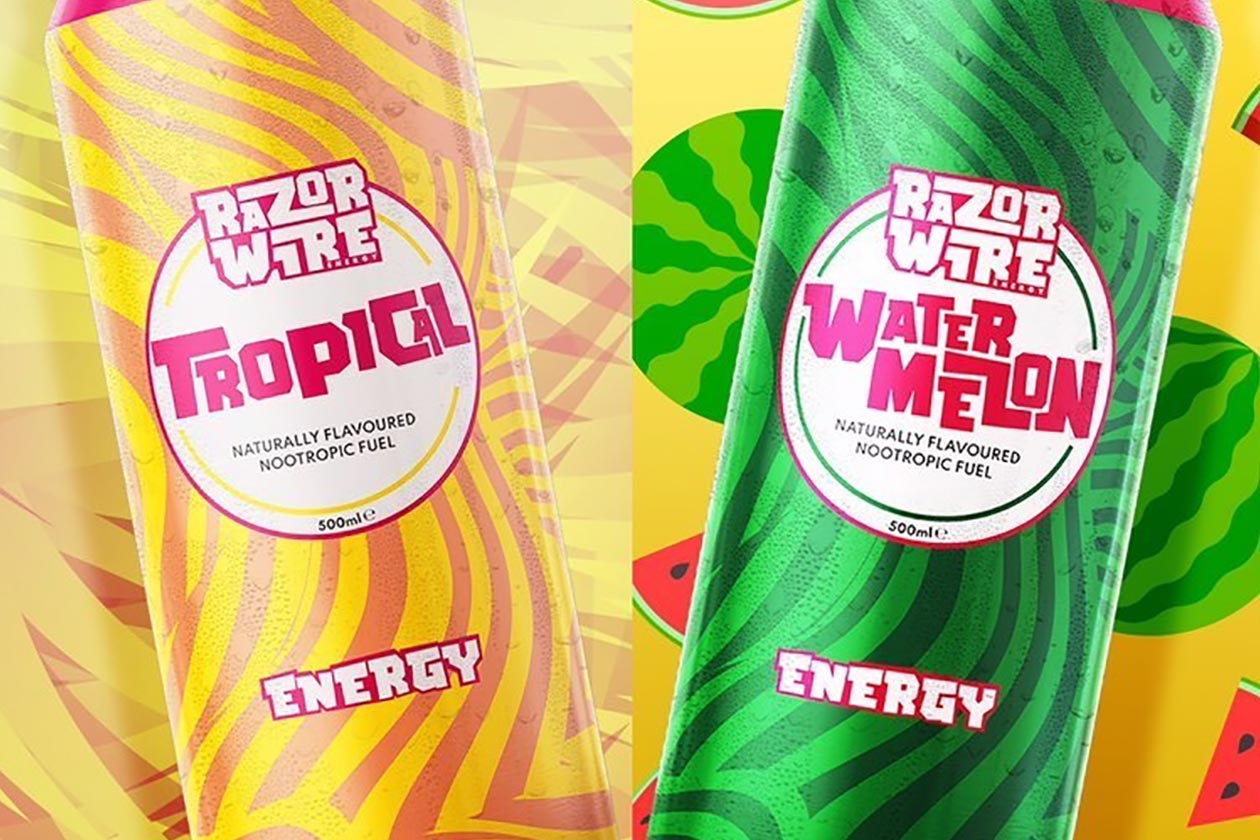 Gaming brand Razorwire from the UK recently released an energy drink version of its energy and focus supplement, uniquely featuring all of the same ingredients and dosages bar one. The product arrived back in June in a Sweet Lemonade flavor, which we have tried and have to admit, it is one of the smoothest, sweetest, and enjoyable new energy beverages we've had in a while.
Despite how new Razorwire's energy drink is and how young the brand itself is, two more flavors have been confirmed for the Razorwire beverage. Due to launch later this month are Tropical and Watermelon, and we are highly excited based on how good Sweet Lemonade is. The product reminds us a lot of the original 'Merica Energy, nailing that fruity sweetness and juice-like taste.
Once again, the Razorwire energy drink is releasing in Tropical and Watermelon within the next four weeks in the brand's local UK market. When they eventually arrive, you'll be able to grab them from the Razorwire website in several purchase options, either individually at £1.99 (2.76 USD), a pack of six for £11.89 (16.52 USD), or a full case of 12 at £23.75 (32.99 USD).