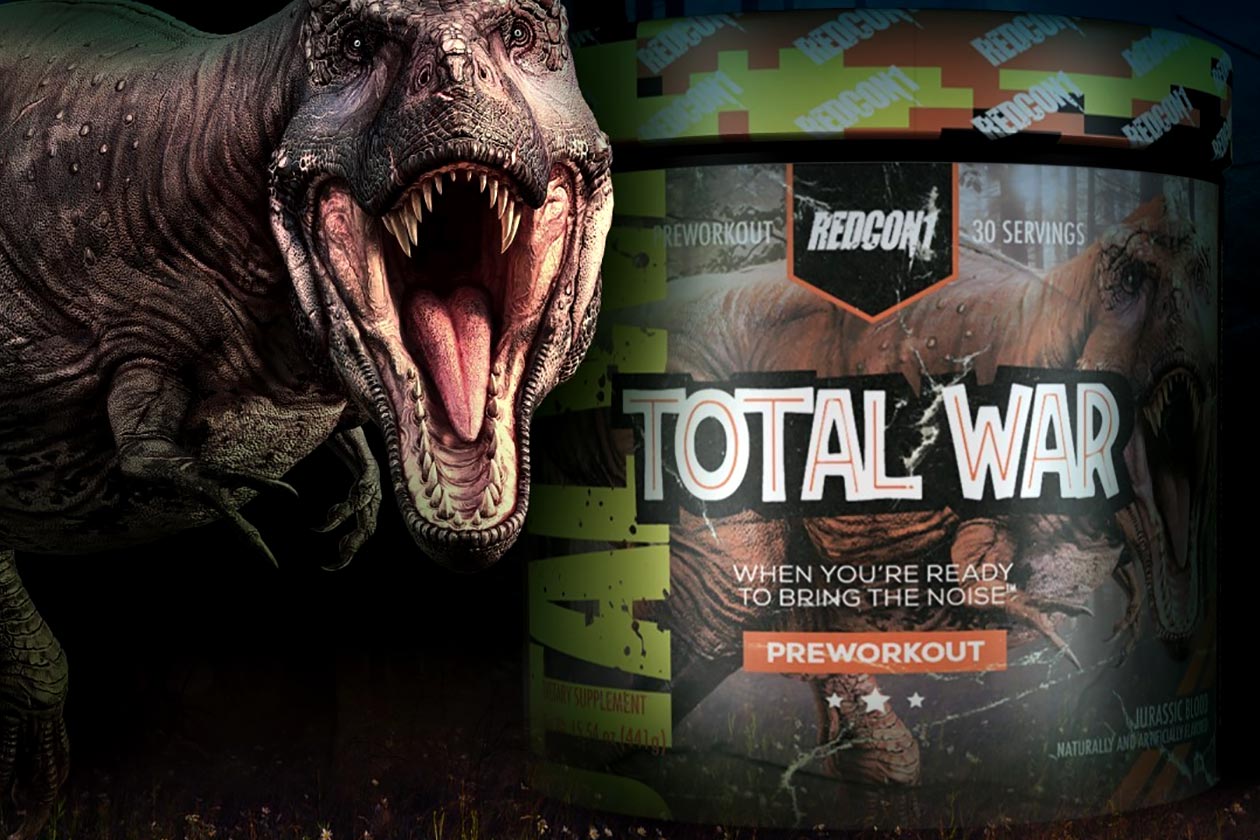 Redcon1 is certainly no stranger to special edition flavors, specifically for its original stimulant pre-workout Total War; some have been film-related, including its Star Wars and Stranger Things-themed efforts. The two-time Brand Of The Year winner has previewed another one of those, with a flavor called Jurassic Blood, once again, for its Total War pre-workout.
While the name of Redcon1's upcoming special edition supplement doesn't really give us an idea of what it's actually going to taste like, it does let you know what it's themed around. Jurassic Blood is indeed a Jurassic Park-inspired product, featuring a giant tyrannosaurus rex in the background and Jurassic Park style title text and combination of colors.
Redcon1's Jurassic Blood Total War is not available for purchase just yet, although, by the sounds of things, it may going live in the brand's online store within the next few days or weeks.