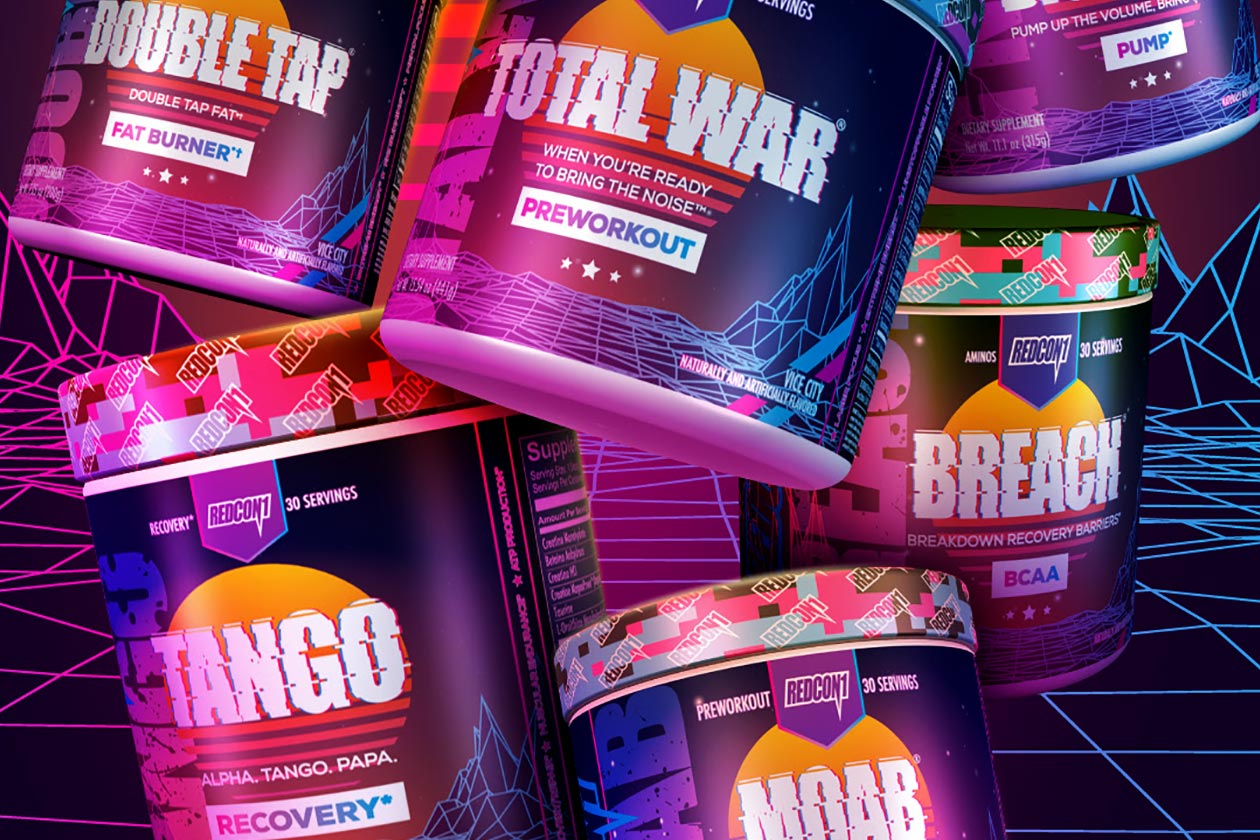 Two-time Brand Of The Year winner Redcon1 has officially launched its all-new and rebranded Vice City Series, which is a selection of supplements in the brand's pina colada and strawberry flavor named "Vice City". Redcon1 did previously confirm the products in the series, although it turns out there is one more that, like Breach, was not previously available in Vice City.
There are six supplements in total in Redcon1's Vice City Series, which, as you can see in the image above, feature a much more eye-catching label design compared to the original Vice City products. There are the pre-workouts Total War and Big Noise, the fat burner Double Tap, the amino Breach, the creatine Tango, and the entry we didn't know about until today, the muscle builder MOAB.
All of the entries in Redcon1's better-looking Vice City Series can now be purchased from its website, and, of course, it is running a sale to go with the launch. You get a huge 35% off everything at redcon1.com using the code "VICE35", plus a free Vice City tee when spending $50 or more, a full-size Vice City supplement of your choice at $80+, and a free box of FUBAR shots at $90+.