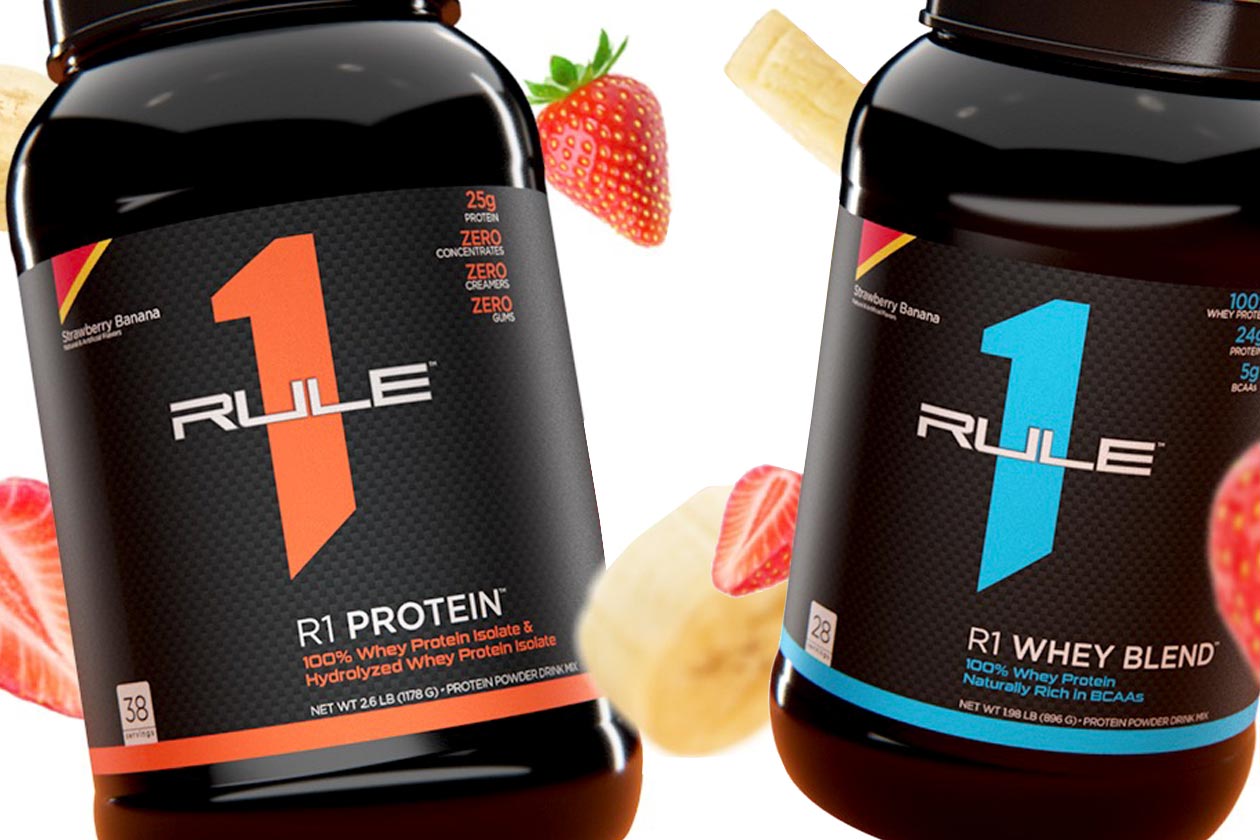 The protein specialist Rule One has been on a spree as of late, revealing and releasing several flavor extensions with a strong six hitting the market in the past few weeks. Those flavors were actually all for its EAA supplements, Essential Amino 9 and Essential Amino 9 + Energy, with three for each product, and they're all different from one another.
This week, Rule One is back with another flavor to add to its extensive lineup, although while it is just one flavor, the brand has put it together for two separate supplements. The latest from Rule One is a two-part fruity creation called Strawberry Banana, and it is launching today for the isolate formula R1 Protein and the blend-style protein R1 Whey Blend.
Both the Strawberry Banana R1 Protein and R1 Whey Blend are going live on the Rule One website sometime today alongside a limited-time sale to celebrate the arrival of Strawberry Banana. The promotion the brand is running is a strong 25% off the new products in its online store, no code necessary, and it's available through until midnight this Sunday.