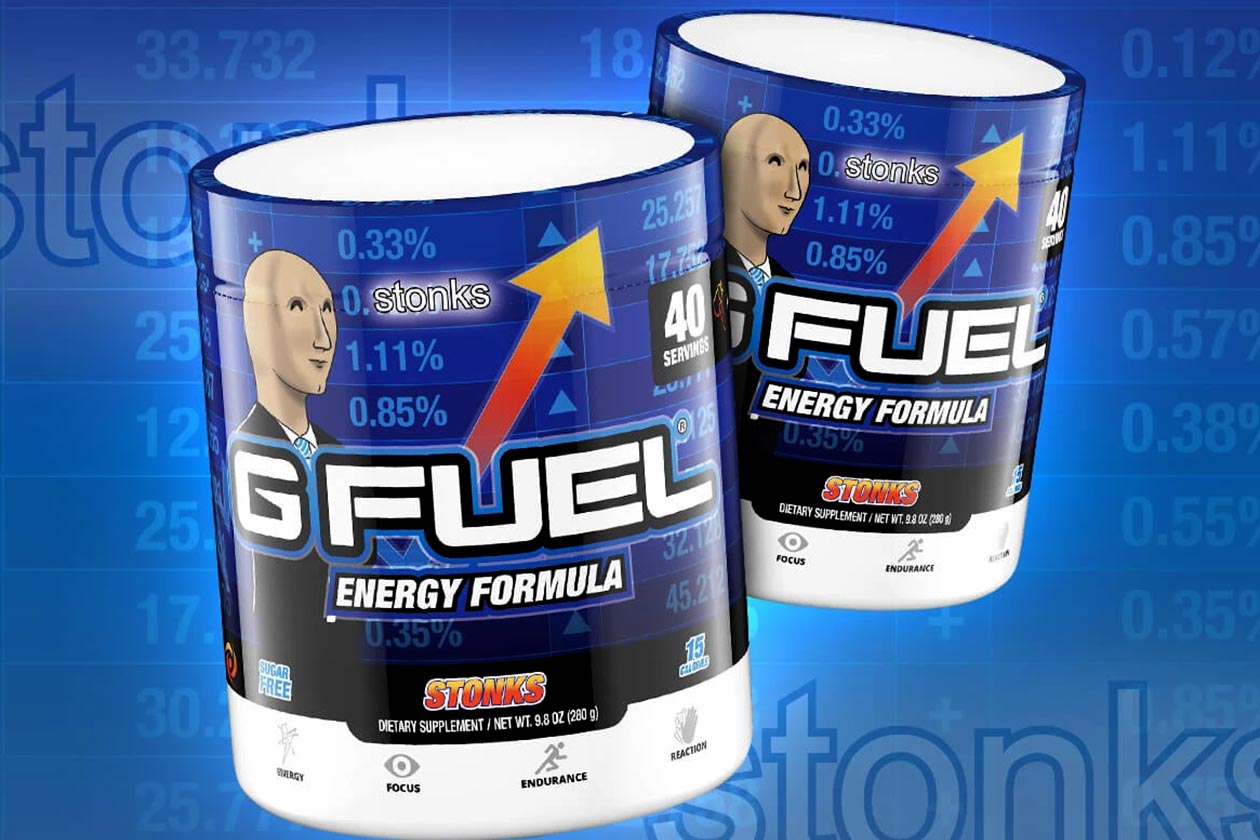 The gaming supplement category leader, G Fuel, is no stranger to special edition flavors, many of which are put together in partnership with individuals, products, video games, and more. It is also very familiar with fun and creative special edition items, something it has come through with once again today in a flavor of its flagship gaming supplement called Stonks.
The name and theme of the product are based on the intentional misspelling of the word "stocks", which has been used to make jokes in memes regarding things like finance and the stock market since 2017. G Fuel has actually taken the original Stonks meme and thrown it in the background of its Stonks flavor, although the flavor inside is not anything entirely new.
The Stonks G Fuel is actually a temporary, limited edition reskin of the brand's original Blood Orange flavor, so it's only the outside of the supplement that's new and refreshing. You can sign up today to be notified when the limited-time Blood Orange reskin becomes available on the brand's website featuring all of the usual G Fuel energy and focus ingredients.