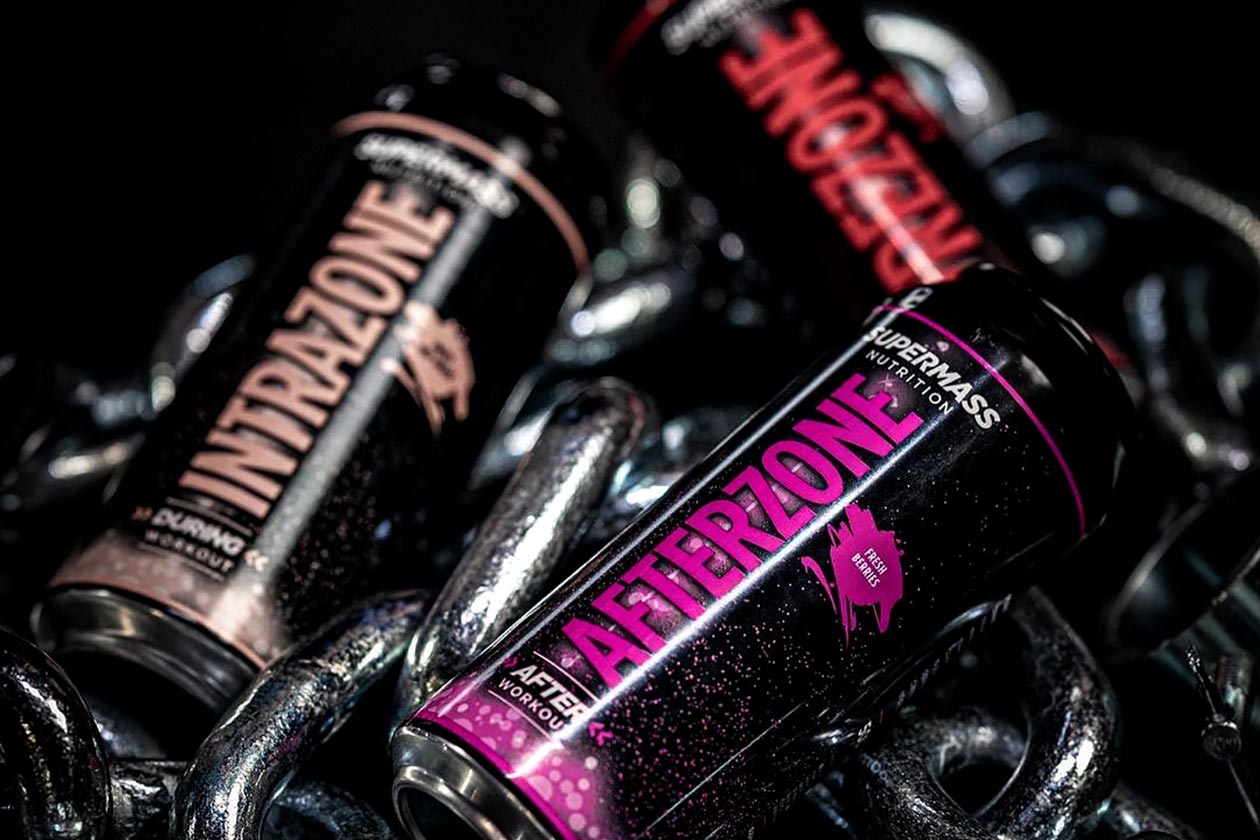 Finnish company Supermass Nutrition has officially released all of its carbonated beverages based on its three flagship workout products, Prezone, Intrazone, and Afterzone. As suspected, they don't fit in the wide variety of active ingredients and hefty dosages you get in the supplements, although they squeeze in a lot more than your typical sports nutrition cans.
Compared to the originals, Supermass Nutrition has lowered the variety of ingredients you get in its Prezone, Intrazone, and Afterzone carbonated drinks but keeps them reasonably well-dosed. Prezone, for example, includes 4g of citrulline malate for pumps, a gram of arginine, 3g of beta-alanine for performance, taurine, 200mg of caffeine, and only 16 calories a can.
Next, you have Supermass Nutrition's intra-workout Intrazone RTD featuring citrulline malate again at 3g, 2.2g of arginine, and another 7g of aminos, 5g of that being BCAAs. Lastly is Afterzone, which is another amino drink although separate from Intrazone with 4.5g of glycine, 3g of GlycoPump, 4.2g of BCAAs, 1.2g of collagen, 2g of alanine, and 50 calories.
Supermass Nutrition has done a reasonable job with its carbonated drink versions of Prezone, Intrazone, and Afterzone, especially since it could've made them much lighter. We would have liked to see more active ingredients providing benefits outside of the aminos like you get in the supplement versions, but again, it did well considering what's more common for the format.
As mentioned, Supermass Nutrition has now officially released its Prezone, Intrazone, and Afterzone beverages in its home country, so fans can look forward to seeing them on shelves soon, if not already. They all have two flavors to choose from with Pear and Raspberry for Prezone, Purple Cherry and Sweet Red Grape for Intrazone, and Berries and Strawberry for Afterzone.