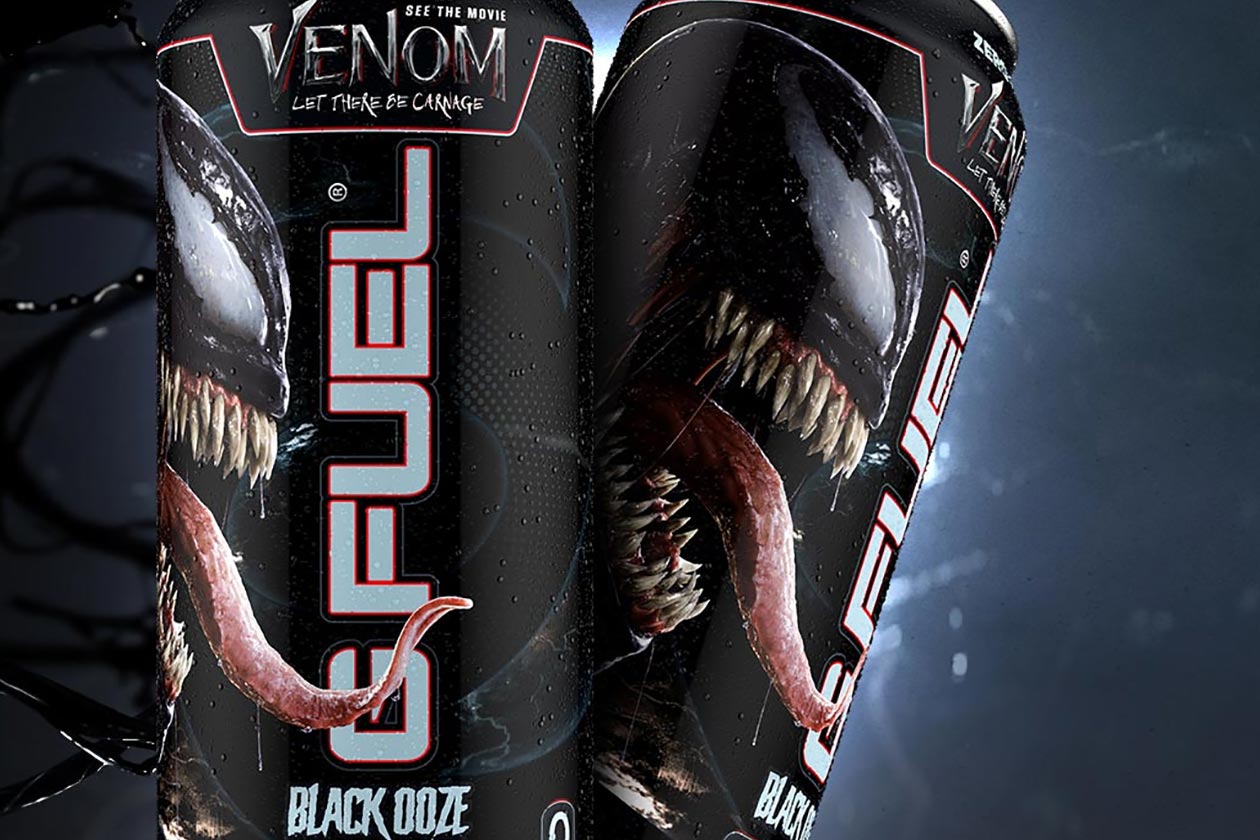 Earlier this month, gaming brand G Fuel announced a partnership with the highly-anticipated Marvel film Venom: Let There Be Carnage. The company and movie come together to create two special edition flavors of its flagship gaming supplement. One is called Black Ooze and themed around the main character himself, Venom, and the other is Red Ooze themed around its villain, Carnage.
Both of those Venom: Let There Be Carnage collaboration G Fuels have now been turned into flavors of the carbonated G Fuel Energy Drink, and they've maintained their original taste. The Black Ooze G Fuel beverage is a black cherry flavor and Red Ooze is sour black cherry, and they continue that same Venom and Carnage packaging theme, which is a whole lot more eye-catching on the energy drinks.
In typical G Fuel style, it does not have the Black Ooze or Red Ooze G Fuel Energy Drink available for purchase yet; however, you can sign up to be notified when you can order it. To get your name on that waitlist, visit the product pages on the brand's website for Black Ooze, Red Ooze, or both, with no word yet on exactly when G Fuel is rolling out the other half of its Venom partnership.