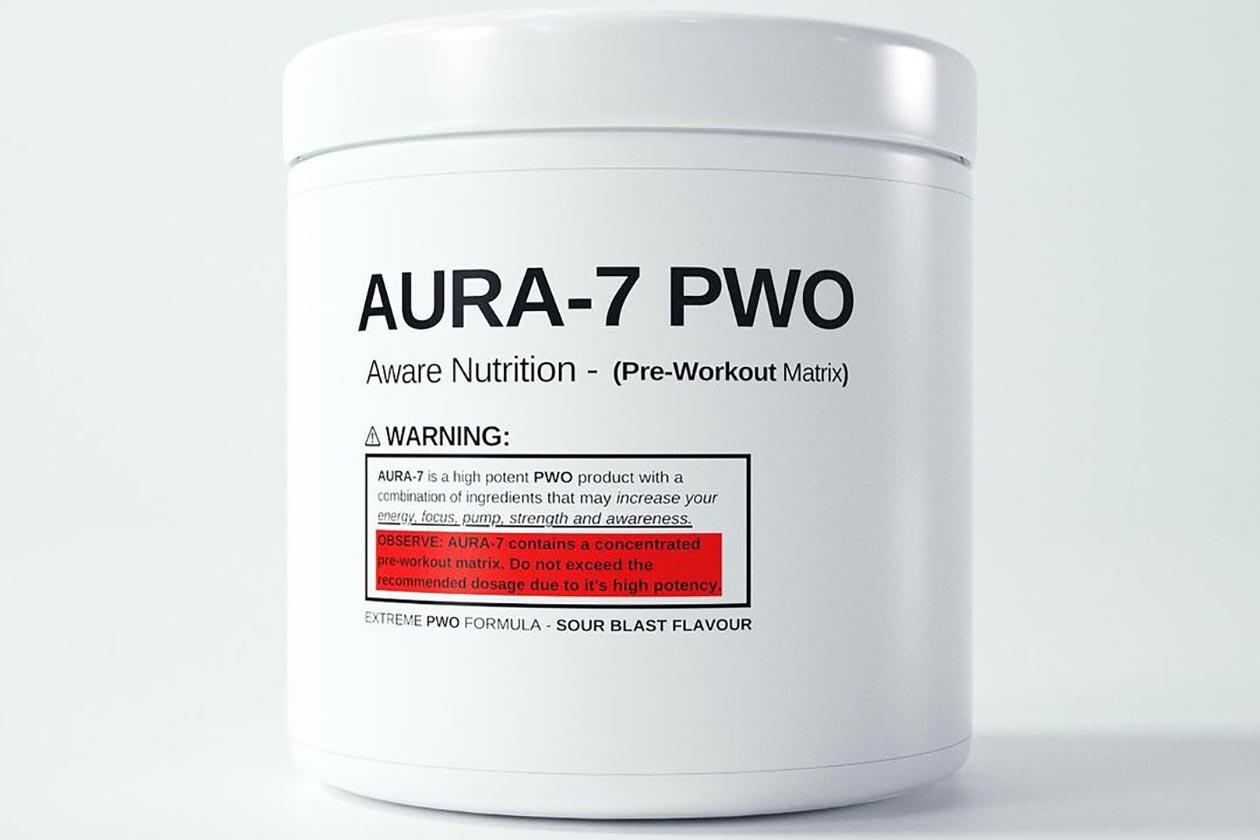 A few months ago, Swedish sports nutrition brand Aware Nutrition released a second pre-workout, seemingly lighter than its original with Aura-7. The product proved to be a big hit with fans of the brand as shortly after it went live in the Aware online store, it sold out, and it has been that way since with no way to get your hands on another tub.
This coming Sunday, local time, Aware Nutrition is bringing back its successful Aura-7 pre-workout, and it is encouraging fans to get in as soon as it launches. Another important detail about the return of the stimulant-fueled supplement is the brand has apparently made some changes to it and promises Aura-7 V2 is better than the first version.
Aware Nutrition has not shared the facts panel or even any highlights behind its return of Aura-7, meaning we'll probably have to wait until Sunday to find out what's in it. Once again, you will want to get in as soon as you can in case it sells out like the original, and you can expect it to be around the same price with maybe even an introductory deal.