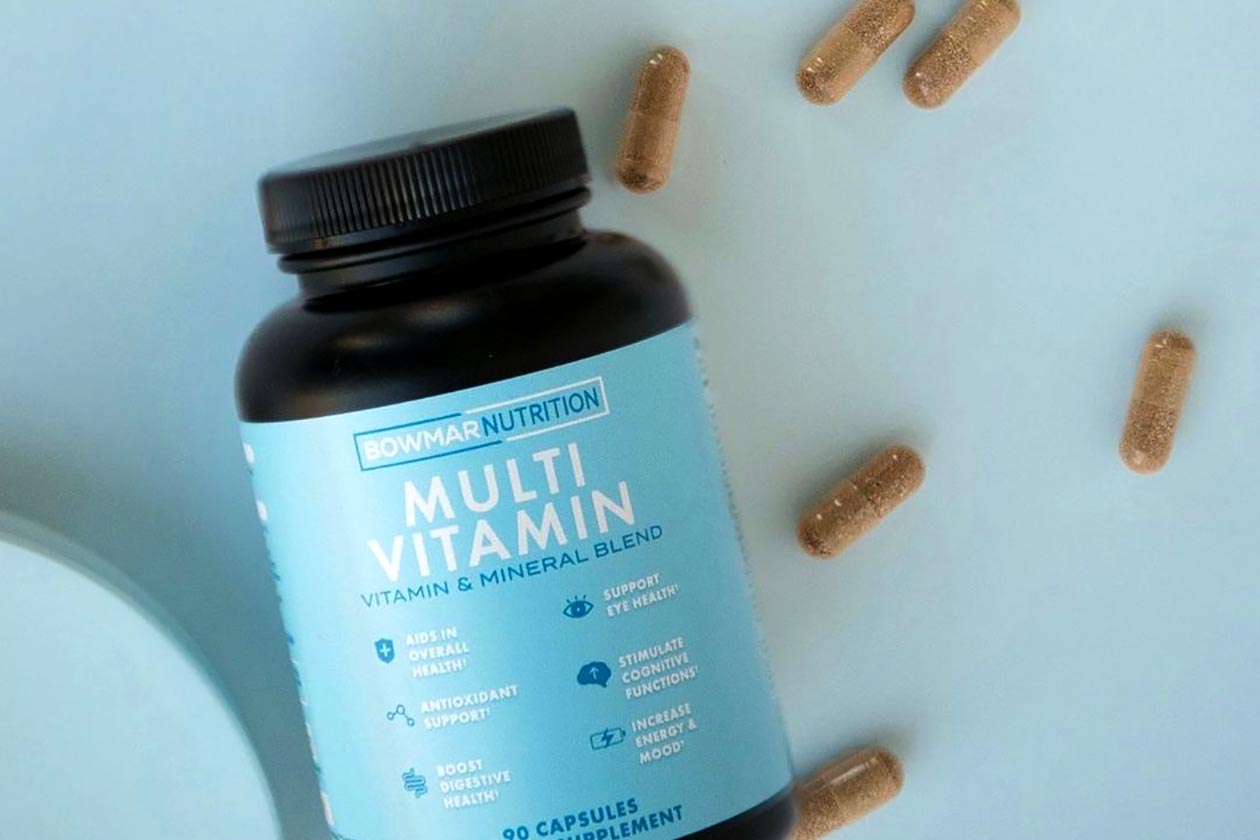 Bowmar Nutrition has been steadily releasing new supplements throughout the year, its most recent being the three-in-one combination product, Clear Skin Cocktail. This coming Friday, the growing brand is dropping another addition to its lineup, and it is something Bowmar has been sorely missing, especially with all of the other health and wellness type items in its selection.
The category-named Multi Vitamin is the next new supplement coming from Bowmar Nutrition, featuring a variety of vitamins and minerals at 100% of their recommended daily amount. The brand has also included not-so-common multivitamin ingredients in acetyl-l-carnitine, hesperidin, and grape seed extract, with everything combining to support general health, antioxidants, focus and cognition, digestion, natural energy, and eye health.
Another interesting feature of Bowmar Nutrition's Multi Vitamin is it's been produced in delayed-release capsules, with the idea being they don't allow the ingredients to be released or absorbed until after passing through the stomach. This increases the bioavailability and effectiveness of all of the supplement's ingredients, essentially getting you more out of the product.
Bowmar Nutrition's Multi Vitamin hasn't had its full facts panel revealed yet, although, with all of those formula details mentioned above, there is enough to know what you're getting into. Once again, the brand is launching the product on its usual release day of this Friday at precisely midday Eastern Time through its website with a price of $34.95 for a bottle of 30 servings.