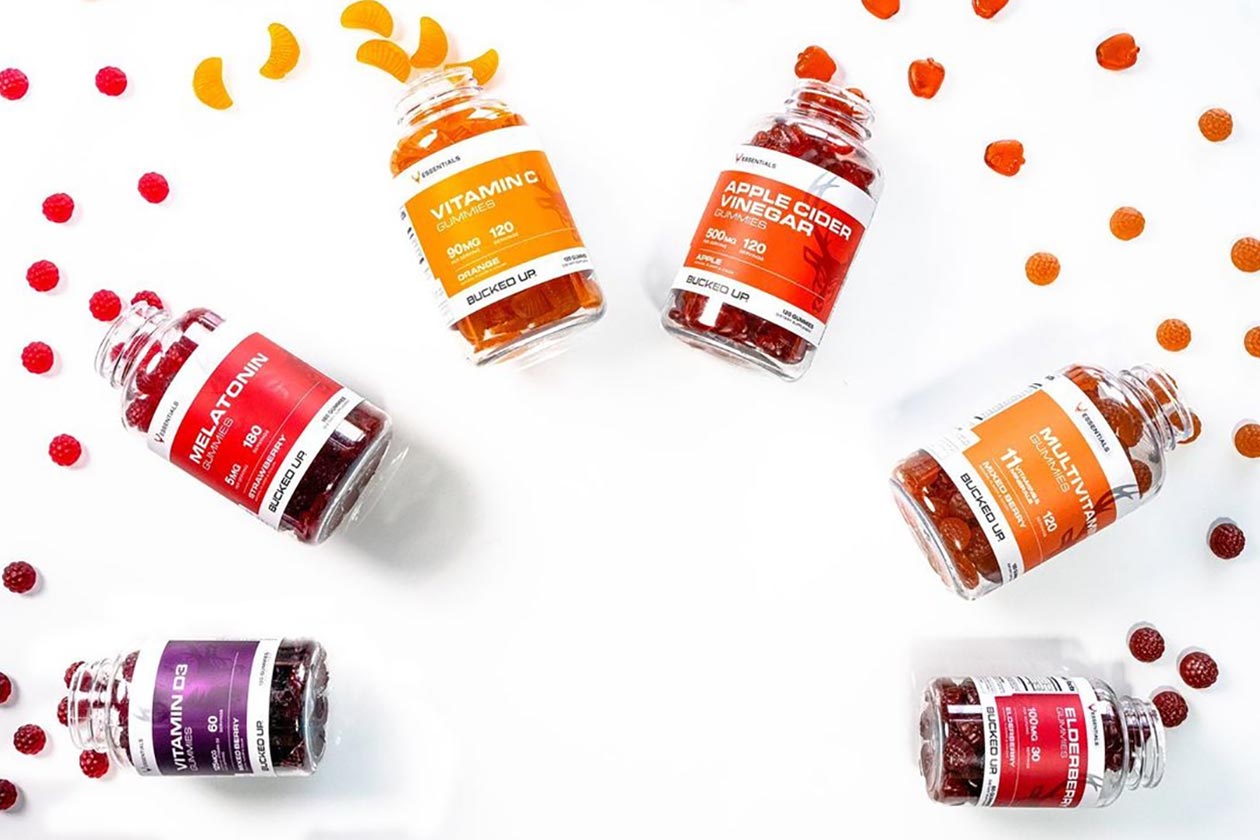 Something we've been seeing more and more of, and have mentioned as a potential trend is sports nutrition companies putting together products in gummy form. We've seen Optimum Nutrition do it a bit over the past couple of years, we recently introduced the new gummy supplement brand Candy Can, and now Bucked Up is getting in on the action with a whole series.
The latest from Bucked Up is called "Essentials", and it is a family of six different products, all in sweet and chewy gummy form, and packed with ingredients to support general health and wellness. The names of each of the tasty supplements reveal what's in them and what they're all about, including Melatonin, Apple Cider Vinegar, Vitamin D3, and Elderberry Gummies.
All of those products mentioned above are powered by the main ingredient in their title, with the one other item in the lineup being Multivitamin, and that features a blend of various vitamins and minerals. The direct price of each of the supplements does, of course, vary although only by a small amount, starting at $14.95 for Elderberry up to $19.95 for Apple Cider Vinegar.