Sep 7th, 2021
We recently previewed an all-new supplement from the advanced sports nutrition brand Darkside with its first-ever dedicated focus product in the flavored formula The Force. That supplement is due to release this week, although it turns out it's not alone, as the brand is also dropping a second competitor for the muscle-building market to go alongside its already available Ultra Test X.
Darkside's other fresh new product for the month of September is Dark Mass; as mentioned, it's a muscle-building supplement, although it relies on a slightly different set of ingredients next to Ultra Test X. There is some crossover between the products, as both feature laxogenin and ashwagandha, with Dark Mass including them at more and less with 100mg each per serving.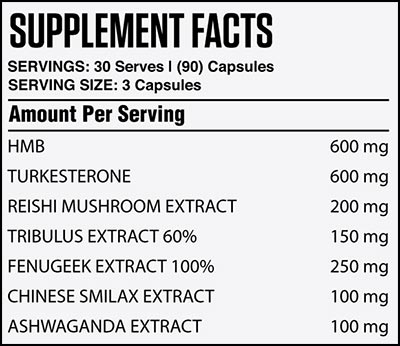 Alongside those two ingredients above, Darkside's Dark Mass comes with 200mg of reishi mushroom extract, 150mg of tribulus, 250mg of fenugreek, and 600mg each of HMB and the increasingly popular turkesterone. The supplement is launching in Australia as well but with a couple of tweaks, swapping HMB for a gram of leucine and reishi for shilajit at the same 200mg.
Dark Mass is an interesting entry from Darkside, with the brand saying it wanted to come out with a product powered by turkesterone; however, to separate itself from the competition, it has a lot more alongside it. As mentioned, Dark Mass is making its way out to stores and stockists starting this week, and it'll be available with a recommended retail price of $99 for a 30 serving bottle.