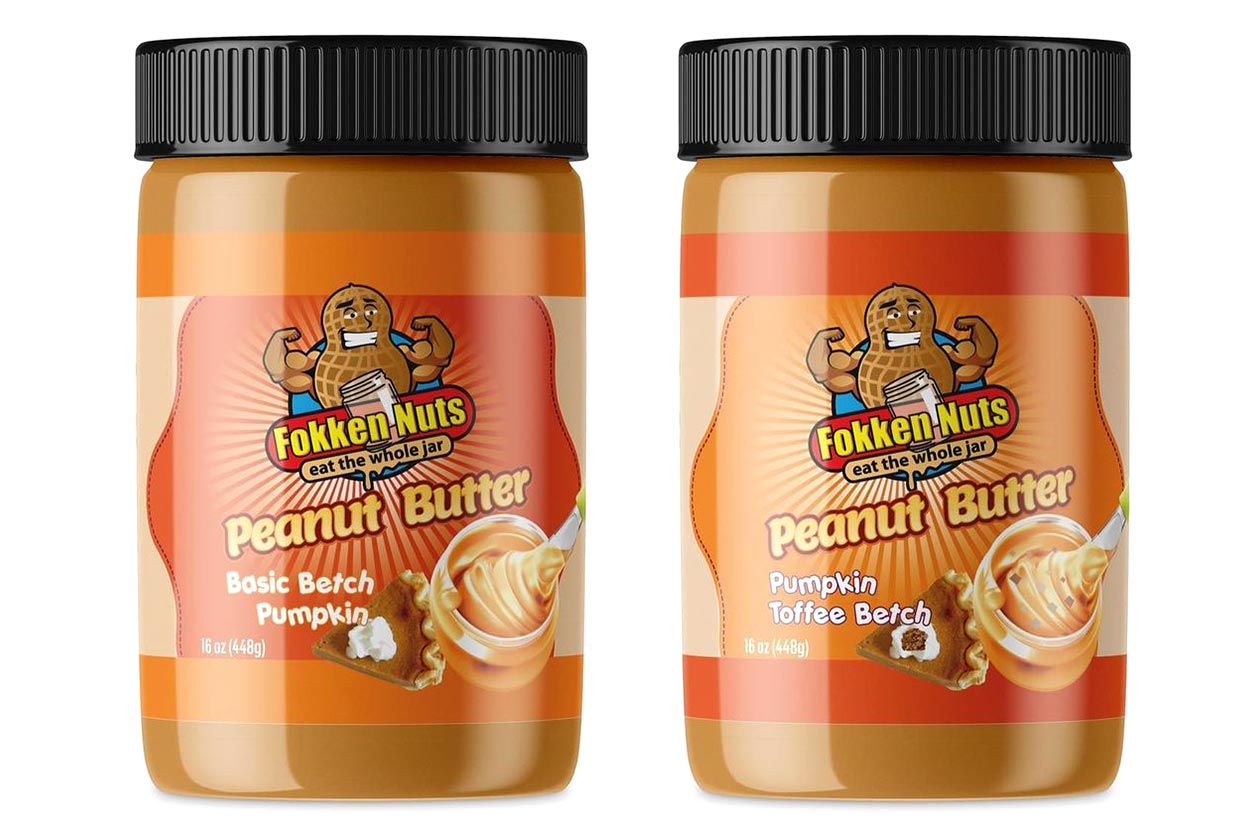 Clean and nutritious nut butter brand Fokken Nuts from Brandon Fokken is getting in on the fun of the Fall season and has put together two pumpkin-themed flavors, both due to launch later this week. The options the brand has created are for its traditional peanut-based nut butter, not the almond and cashew, and as far as we know, they're only available for a limited time.
Fokken Nuts Fall flavors are Basic Betch Pumpkin, an all-out pumpkin recipe going with seasonal humor in the name, and Pumpkin Toffee Betch, combining pumpkin and a touch of toffee. As mentioned, both of those products are releasing through the brand's website this week, and while two Fall edition flavors are plenty, Fokken Nuts apparently has two more up its sleeve.
On top of the reveal of Basic Betch Pumpkin and Pumpkin Toffee Betch peanut butter, Fokken Nuts has said it will be following them up with Pumpkin Cheesecake Betch later this month. Then in October, the functional brand has plans to drop a fourth seasonal effort, and it's the only one that doesn't play into the pumpkin theme with Apple Crisp.