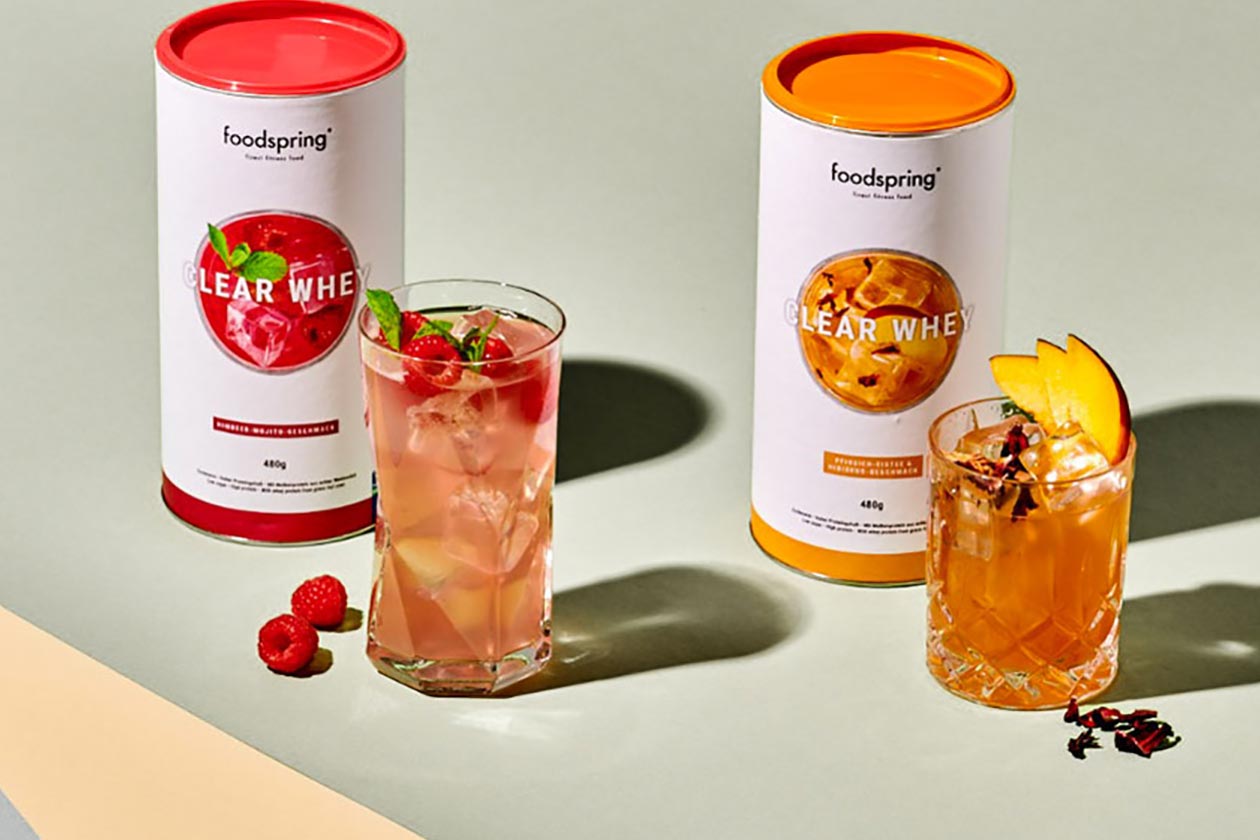 Clear, refreshing, and fruit-flavored protein powders are something that's become a trend over the past few years, as you will have seen first hand if you're a regular Stack3d reader. Several brands of all sizes — small, medium, and large — have got in on the action, and now it's the functional European brand Foodspring having a go with its all-new Clear Whey.
Foodspring Clear Whey is a fruit-flavored protein powder, not the usual dairy-type taste, coming in two options to start with Raspberry Mojito and an intriguing Peach Iced Tea & Hibiscus. A single serving of the supplement provides a high 26g of protein, all from premium and lean whey isolate with less than a gram of fat and carbohydrates and 113 calories.
The refreshing flavors do indeed make it similar to the many other brands that have put together fruity protein powders, although Foodspring's Clear Whey does separate itself with how unique those flavors are. You can purchase the product in either of its two options starting this week from its online store at €29.99 (35.61 USD) for a small 16 serving container.